A collection of the best Canada Day food ideas and recipes. This compilation of 20 easy and fun Canada Day recipes will provide breakfast, lunch, snack, and dessert inspiration to celebrate a delicious Canada Day on July 1st.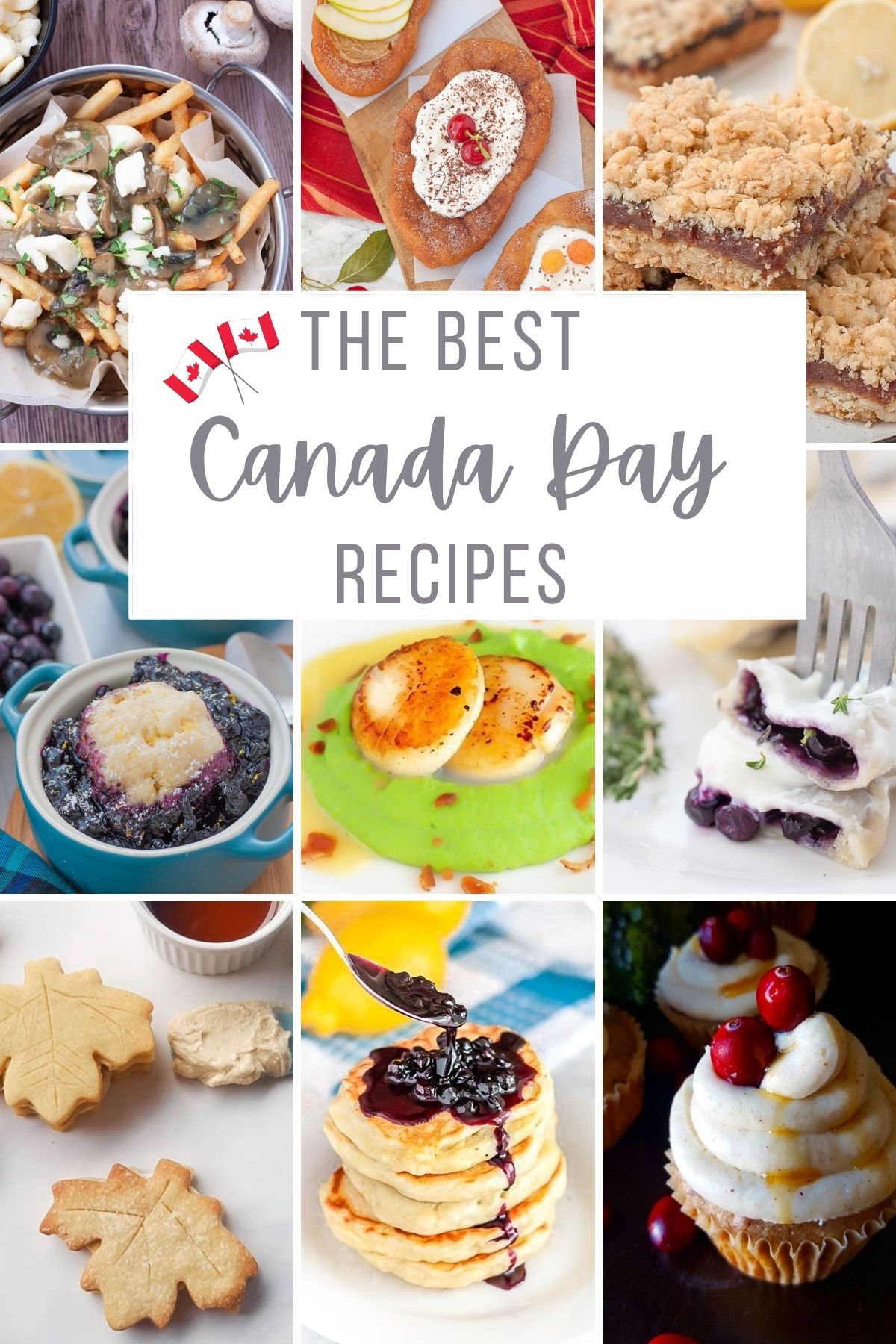 What to eat on Canada Day – Here are my favorite Canada Day Food Ideas!
How is it almost July 1st?!? Canada Day is around the corner and this year I get to celebrate it in Vancouver! Not only is it a day to celebrate a beautiful country but it also symbolizes the start of all the things that make Canadian summer fun. Camping, backyard BBQs, potlucks, and garden brunches!
I have compiled 22 easy Canadian recipes below to celebrate your Canada Day – whether at home or as a potluck with friends. Many are signature Canadian dishes, like poutine, date squares, beavertails and blueberry grunt, and many of them are just great easy and fun summer recipes to enjoy outdoors with your family and friends.
So whether you are Canadian and looking for some fun Canada Day Food Ideas for your backyard party or just on the lookout for some delicious Canadian recipes to try out…let's get cooking!
Breakfast Recipe Ideas
Main Course Food Ideas
Canada Day Snacks
Canada Day Desserts
Do yo you have any Canadian classics that I missed? Leave me a comment below! I would love to chat!
If you're having a bbq lined up for Canada Day, please also try my creamy cucumber salad or my my German Warm Potato Salad