Delicious sweet and savory Easter recipes from all around the world! Whether you're whipping up a festive Easter brunch or a decadent Easter dinner feast, why not add an international touch by including some traditional Easter recipes from around the globe.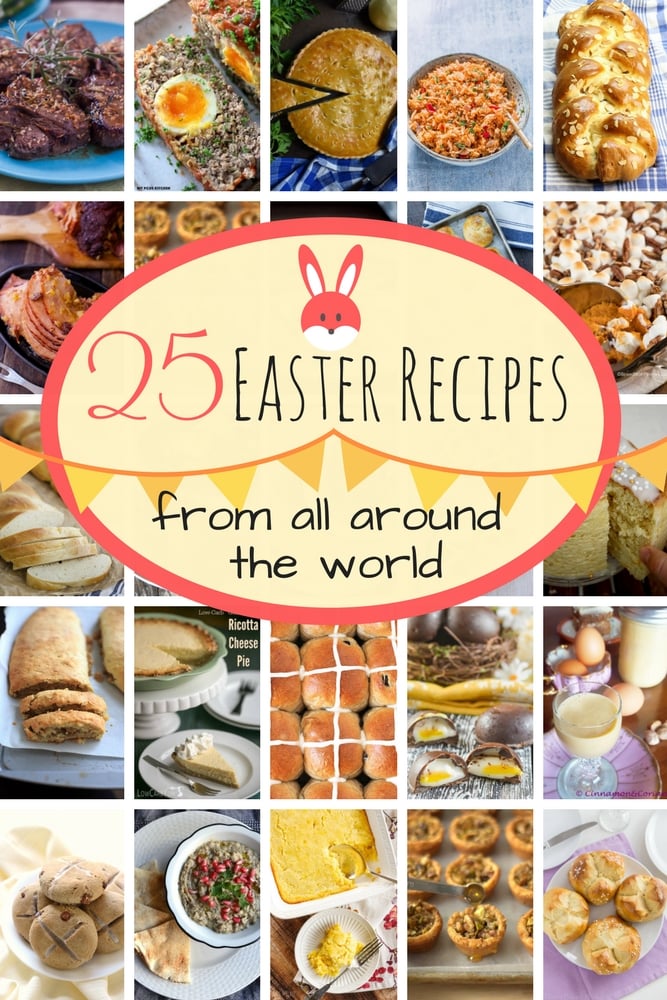 Disclaimer: I am a participant in the Amazon Services LLC Associates Program, an affiliate advertising program designed to provide a means for us to earn fees by linking to amazon.com and affiliated sites
Less than a month to go until Easter! Can you believe it??
This year Easter Sunday is especially early. I could swear I still have some Christmas Candies lying around somewhere. This feels wrong!
But anyways, Easter and Christmas are my favourite holidays and I cannot wait to get started with my favourite Easter recipes and traditions.
How we celebrate Easter depends on our cultural background and religion. Each country has its own way of celebrating this glorious holiday, with its own set of customs, traditions, and dishes.
In Canada and the USA no Easter dinner is complete without either a ham or a lamb roast, while in many European countries, the dinner table is filled with other foods that often don't contain any meat at all.
This year, I wanted to create a little collection of Easter Recipes from all around the world.
Food Blogger friends from all around the globe have shown me their favorite recipes for Easter and allowed me to include them in this round-up.
Scroll through this international collection of savory and sweet Easter recipes and I am sure you will find some inspiration for your own Easter feast!
American & Canadian Easter Recipes
A proper American Easter feast would not be complete without a big old ham! For this Cranberry Pineapple Ham by Eating Richly you only need 3 ingredients!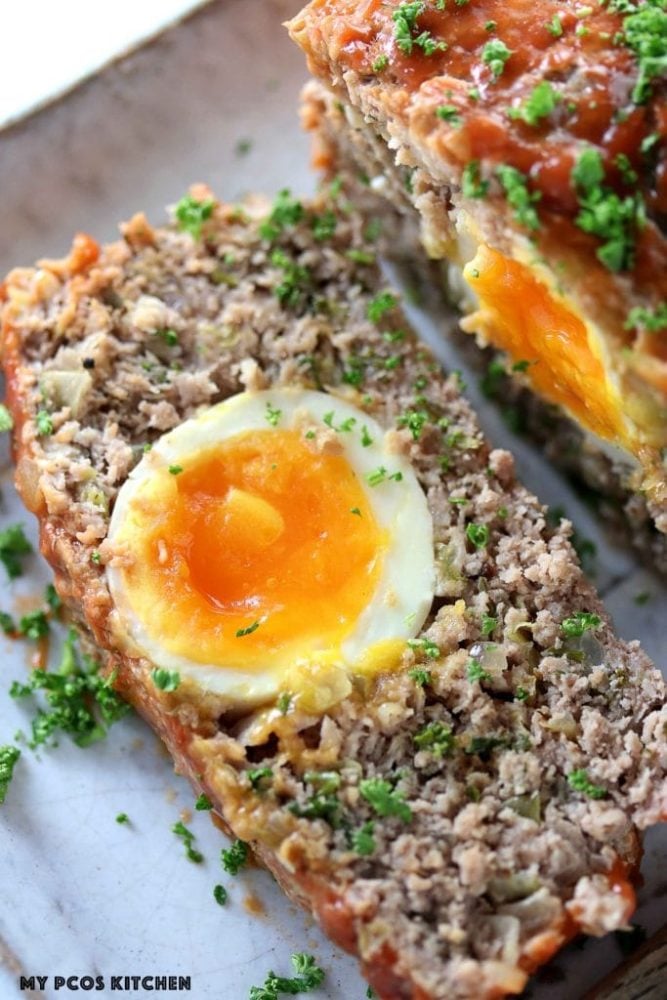 This festive twist on the All-American Meatloaf with a perfectly cooked Easter Egg in the middle by My PCOS Kitchen is simply genius! The best thing: It's keto-friendly!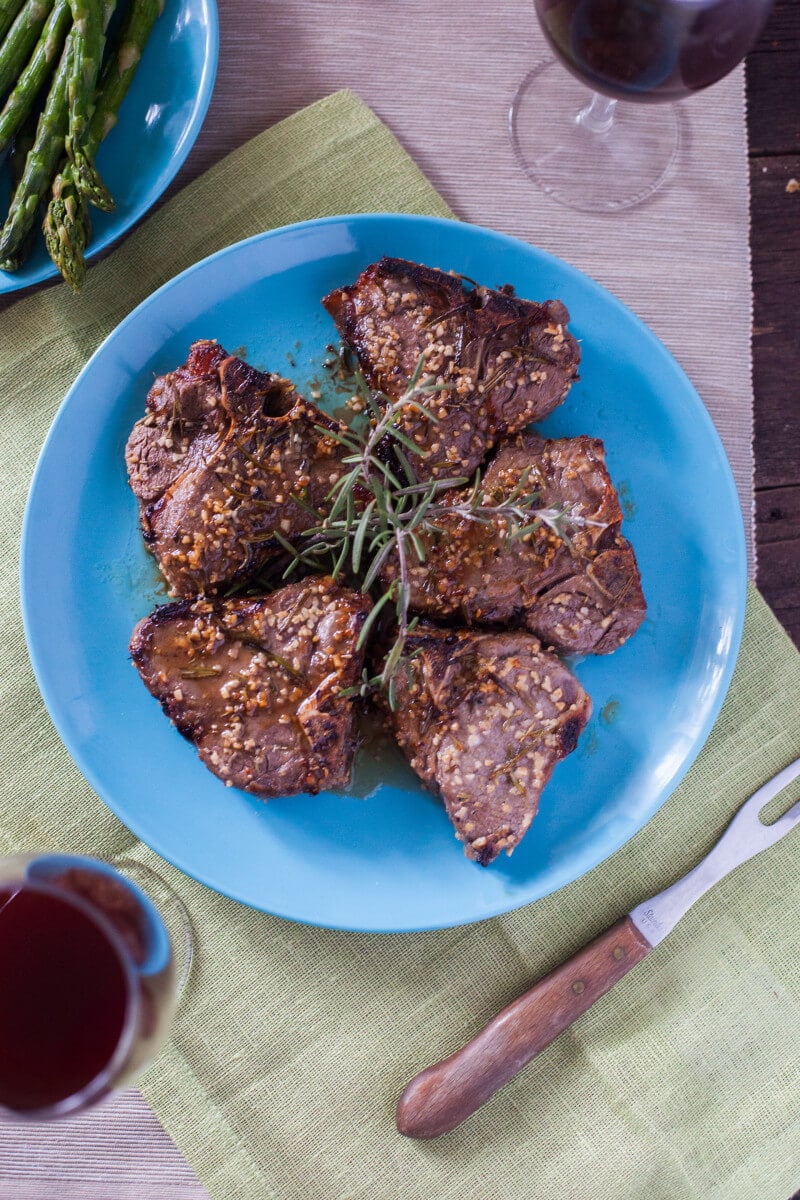 This Garlic & Rosemary Lamb Chops recipe by Eatingrichly.com is the perfect dinner choice for when you are pressed for time. A quick, yet impressive dinner.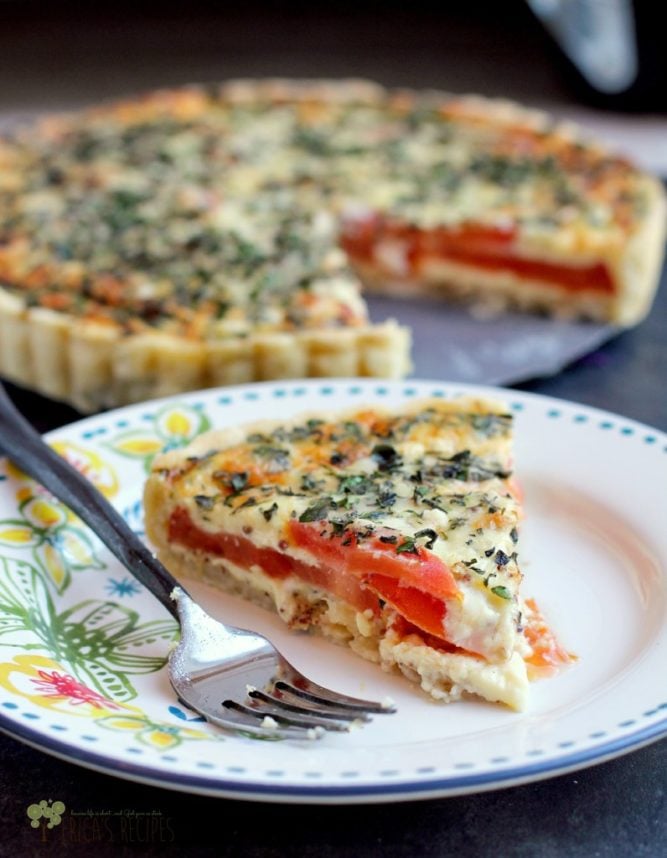 In Florida, Erica from Erica's Recipes likes to spoil her beloved ones for Easter by serving them this gorgeous Herbed Tomato Tart with lots of cheese and an extra flaky pastry.
Got some oven space left? Save it for this fluffy Cornbread Pudding sent to us by Alison from Home and Plate all the way from Ohio!
Holly from Spend with Pennies likes to serve this decadent and comforting Sweet Potato Casserole along with her Easter roast. I guess it would also make a perfect dessert!
Greek Easter Recipes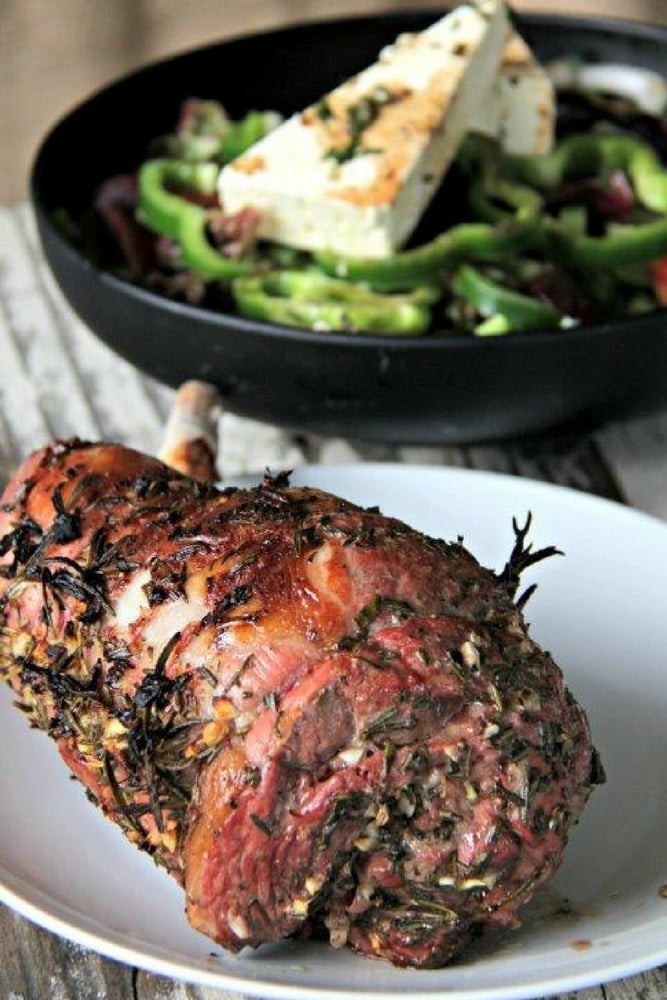 Being invited to join a Greek Easter feast is definitely on my bucket list! Doesn't your mouth start to water just looking at this Greek Lamb by Compass and Fork?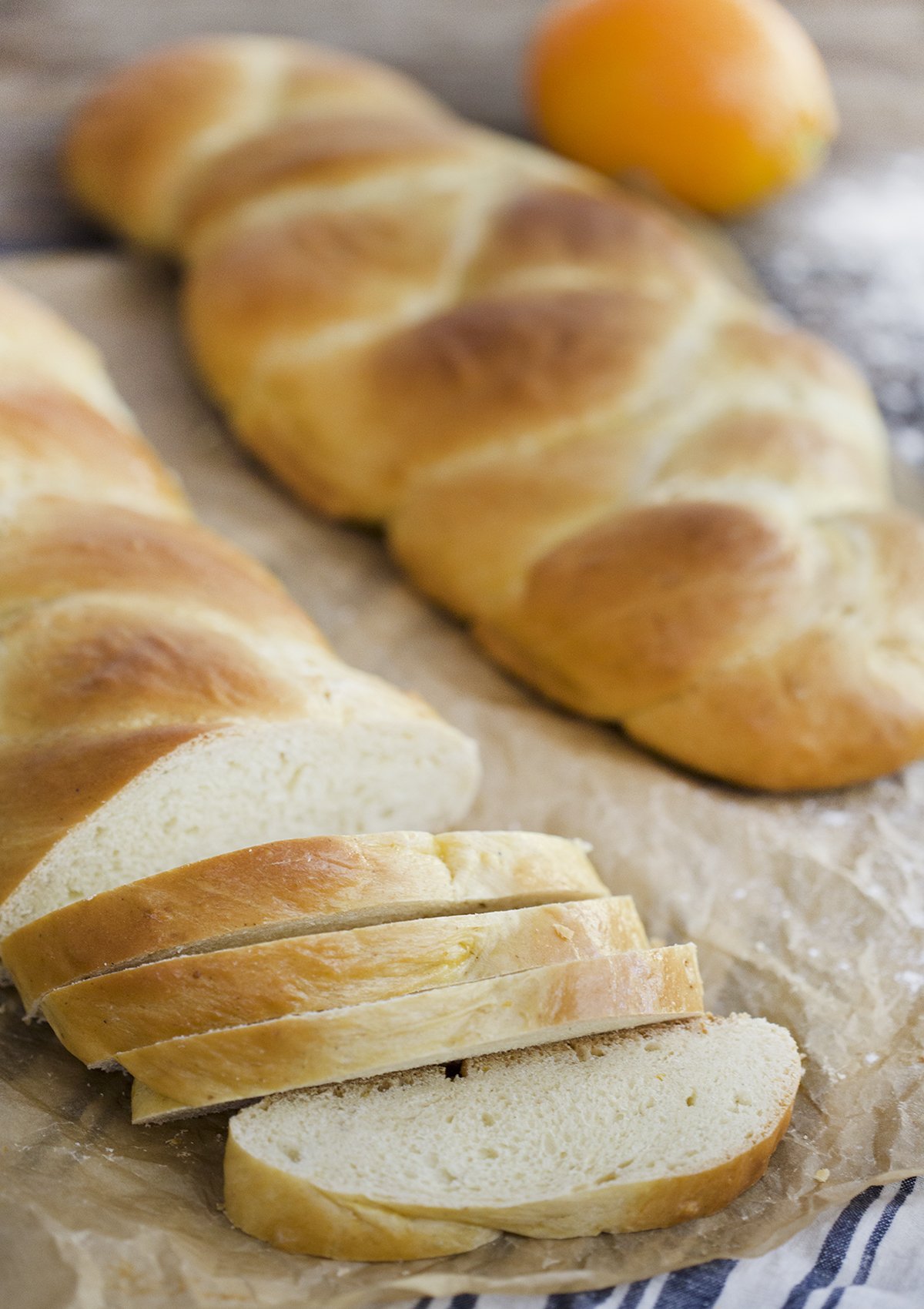 Braided and twisted loaves of bread are an Easter tradition that can be found in many cultures. The Greek version is called Tsoureki and Preppy Kitchen's version looks pretty amazing!
Taryn from Joy-Filled Eats shares a sweet Greek Easter tradition with us: baklava! Her Baklava Cookies capture the flavours of baklava in a tiny bite. I'd devour the whole tray!
Italian Easter Recipes
Fans of rustic Italian cuisine got to try this Italian Easter Pie aka. Pizza Rustica by She Loves Biscotti.
This gorgeous Italian Coloured Easter Egg Bread from Thrifty Jinxy is the perfect showstopper for your Easter Brunch table.
This Low Carb Ricotta Cheese Pie by Low Carb Yum is the Italian answer to cheesecake and I cannot wait to try it.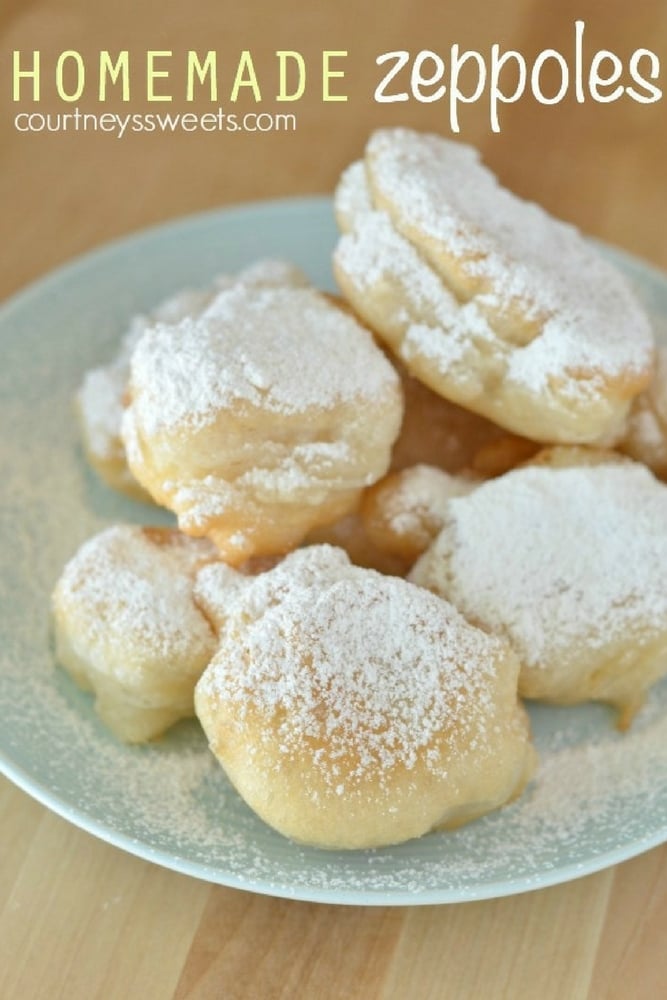 Prefer something small and sweet? Have a couple of these dreamy Italian Zeppoles by Courtney's Sweets!
German Easter Recipes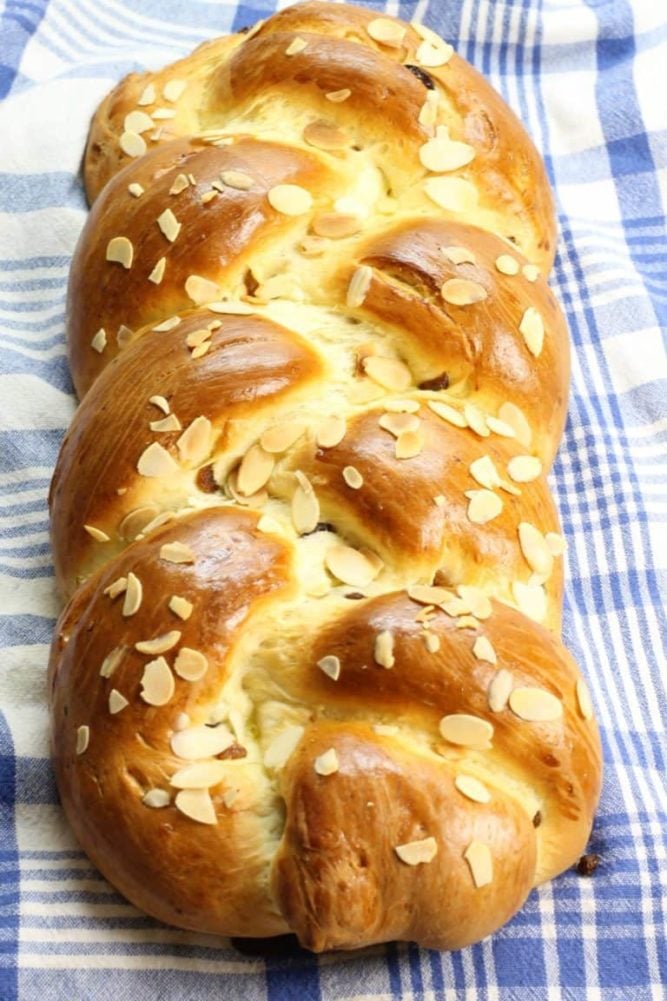 In Germany, Easter Sunday starts with a big breakfast which wouldn't be complete without Rosinenbrot, a raisin-studded yeasted loaf! Louisas German Rosinenbrot by Earth, Food and Fire looks just like the one my granny used to make.
In Austria, people munch on these fluffy and moist buns made with an enriched yeasted dough and flavoured with lemon zest. Check out the recipe for Osterpinze from Austria-born blogger Natanja.
German Egg Liqueur is a must-try for lovers of creamy beverages! It is similar to eggnog, but so much better! Thick, creamy, custardy, and simply perfect for washing down all those chocolate Easter eggs.
Slovenian Easter Recipes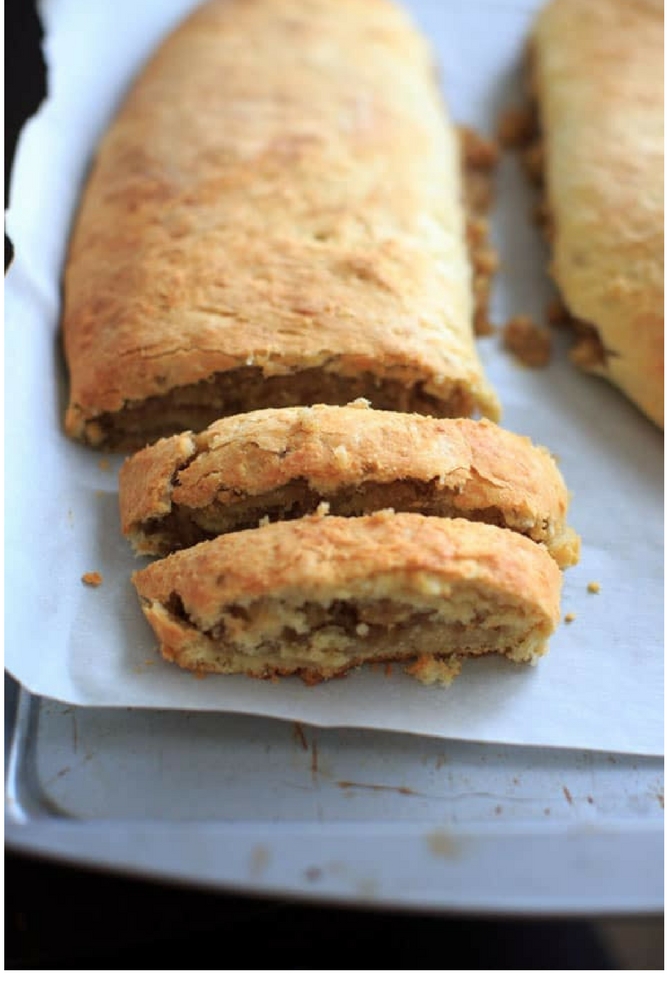 Kelly's (Trial & Eater) Slovenian Granny might not know what a food-blog is but her Slovenian Nut Roll aka. Potica definitely deserves to go viral.
Russian Easter Recipes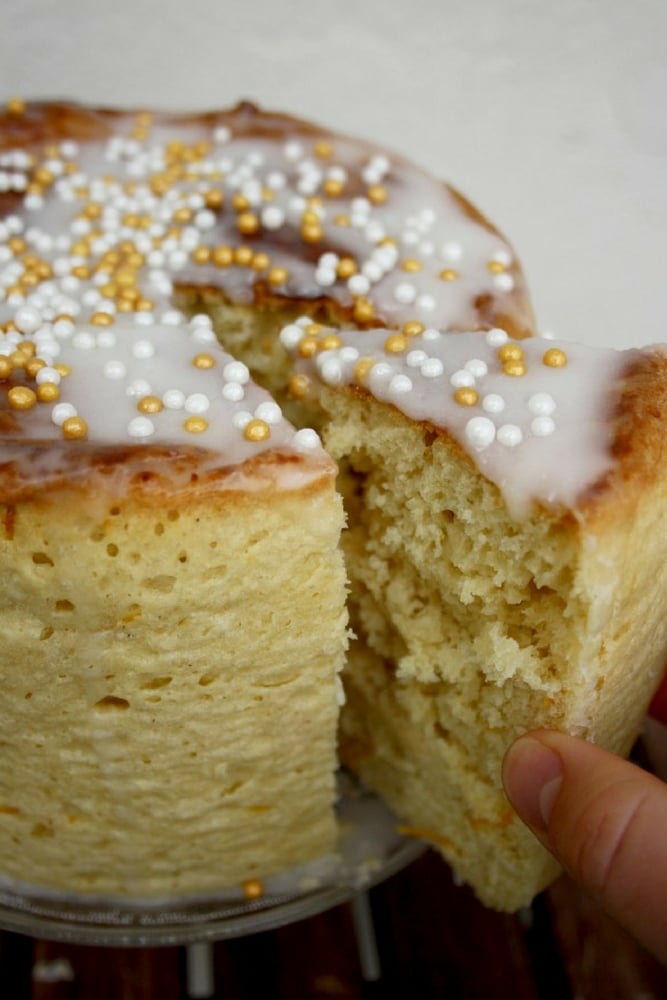 Elena from Happy Kitchen shows us an essential Russian Easter dish – her favourite recipe for Kulich, a sweet Russian bread, which doesn't go stale for days.
Armenian Easter Recipes
Diana from White Coat Pink Apron shares her recipe for Choreg , an Armenian Easter bread. This sweet roll is traditionally served as a part of dessert at most Armenian holiday celebrations but it's also perfect for breakfast or brunch.
West African Easter Recipes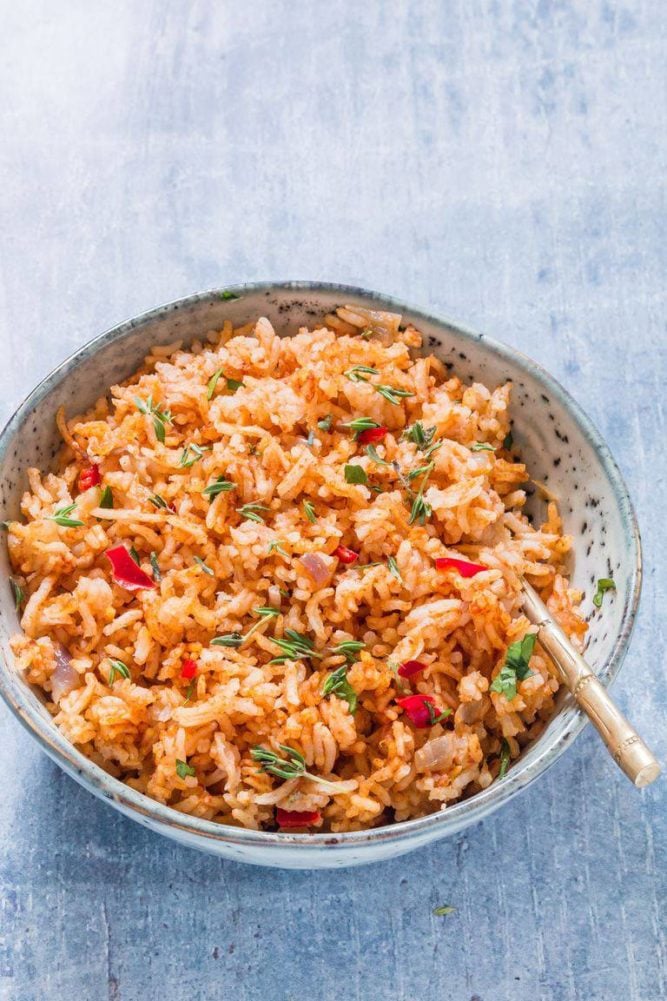 This vegan Spiced Tomato Rice (Jollof Rice) is gonna be served for Easter all across West Africa. Bintu from Recipes from a pantry shows us her tried-and-true version!
Middle Eastern Easter Recipes
Contrary to popular belief, not all Middle Eastern people are Muslim. Did you know that up to 70% of Middle Eastern people living in the U.S. are of the Christian faith? With Easter Sunday rapidly approaching, Middle Eastern Christians are busy preparing their Easter menus which had better include lots of lamb meat, stuffed dates and this delish looking Moutabal by Maninio – a smoky eggplant dip made with tahini and Greek yoghurt, very similar to baba ganoush and often served with warm pita bread.
English Easter Recipes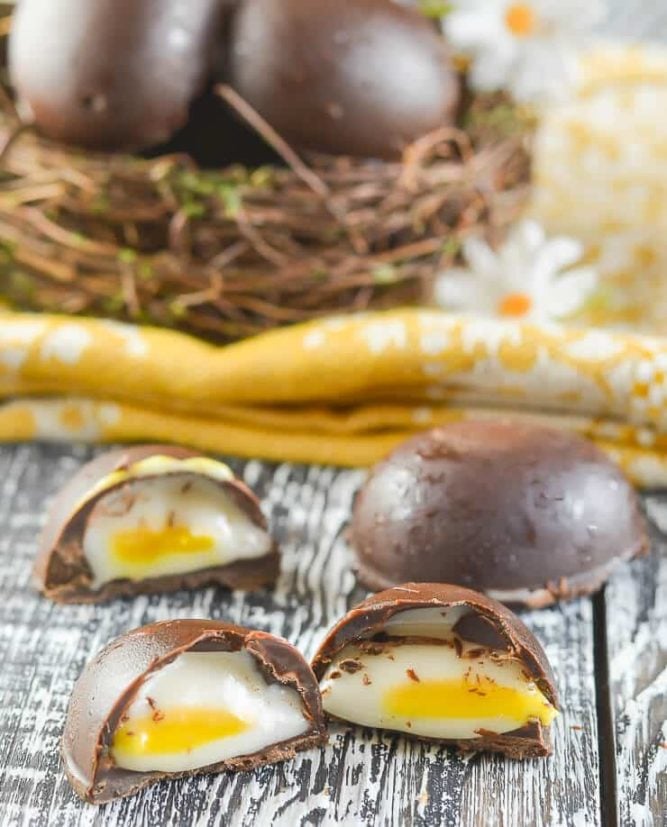 Easter without Creme Eggs is a no-can-do! Mel's Vegan Creme Eggs are a genius copycat version of everyone's favourite English Easter treat.
Now, let's see some Hot Cross Buns!
A hot cross bun is a sweet spiced bun made with raisins or currants with a sugary glaze and a white cross marked on top of it, which stands for the crucifixion. They are traditionally eaten on Good Friday in the UK and some Commonwealth countries such as Canada and Australia. Here are three varieties of the popular yeasted treat: Classic, vegan and gluten-free!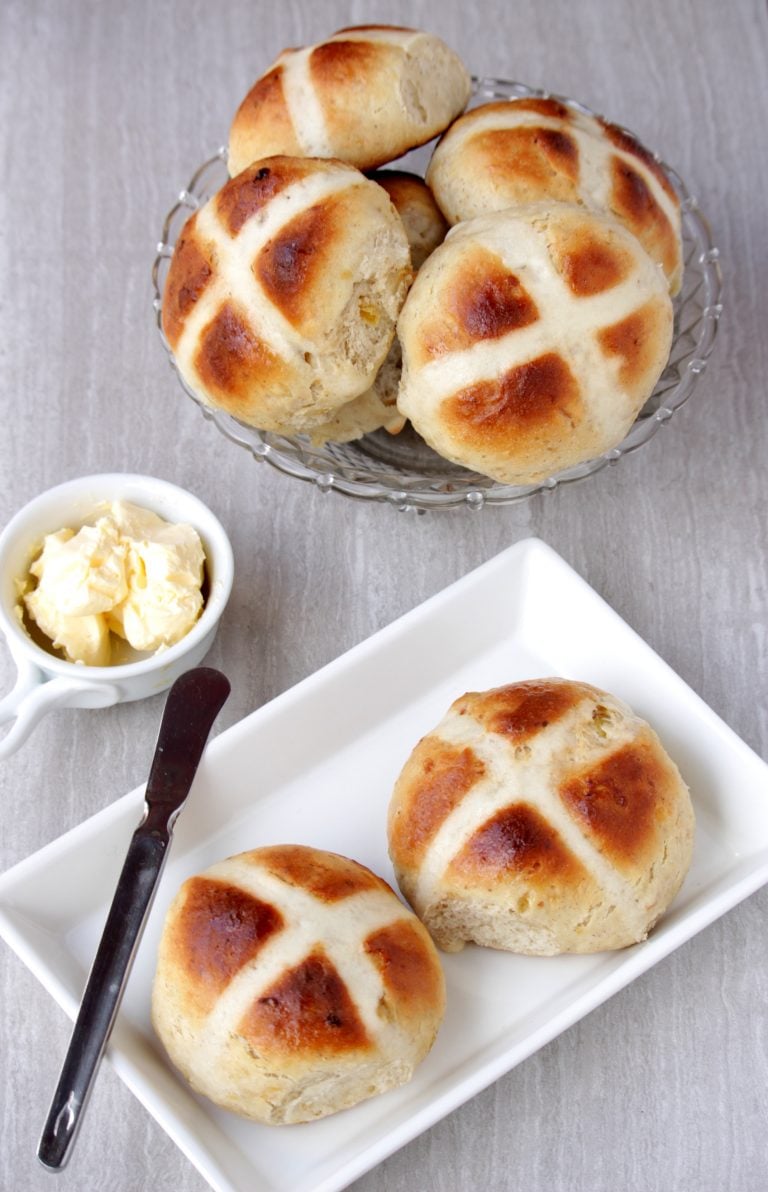 These Classic Hot Cross Buns from My Cooking Journey look so fluffy and pillowy! I want to bury my face in them!
Prefer a vegan version of the famous Easter treat? Check out these Vegan Hot Cross Buns from delightfuladventures.com!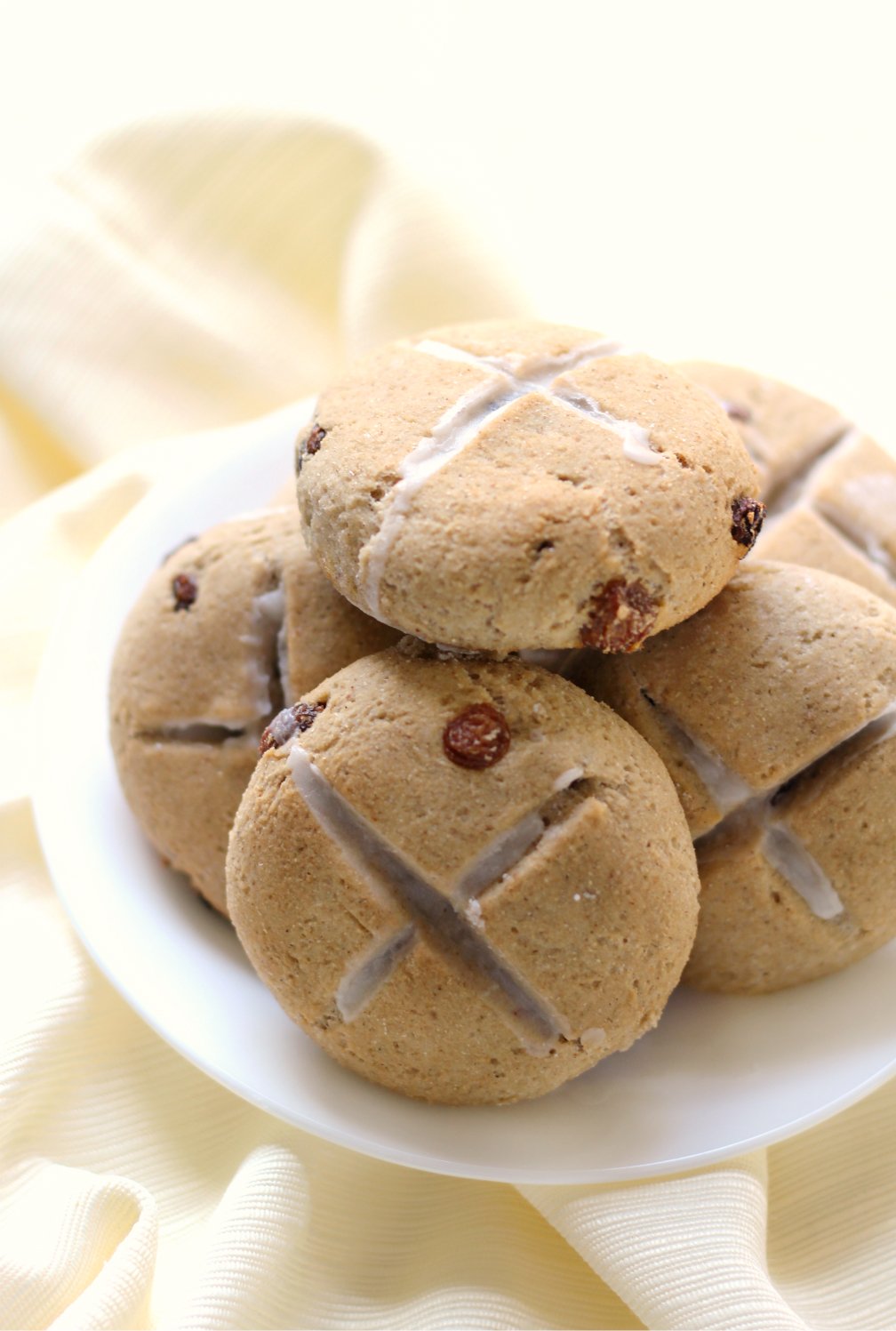 Wanna go vegan and gluten-free? Then these Gluten-Free Hot Cross Buns by Strenght and Sunshine are for you!
My product recommendations *
I am a participant in the Amazon Services LLC Associates Program, an affiliate advertising program designed to provide a means for us to earn fees by linking to amazon.com and affiliated sites
It is so fascinating to learn about different traditions and different Easter recipes, all celebrating the same event.
In my household, we have a German-Canadian Easter.
Here in Canada, as well as in my homeland Germany, Easter is mostly associated with bunnies, egg hunts, Lindt holiday editions and creme eggs.
We start the day with a proper egg hunt. Mostly indoors, as egg hunting in the snow is not that fun.
And then there's a big Easter brunch, for which I like to follow the German tradition and bake an Easter Lamb Cake using this Eggnog Sheet Cake recipe.
It's a simple, buttery cake topped with powdered sugar baked in a lamb-shaped pan and it is DELICIOUS.
There'll be some Hot Cross Muffins as well.
All throughout the day, there'll be a lot of chocolate eating and I will definitely crack open the bottle of German Egg Liqueur, that I will (hopefully) have prepared in advance. Happy days!
How are you guys celebrating Easter this year? Will there be an egg hunt? What are you must-eat items for Easter brunch and dinner? Let's share some more ideas in the comment section!