Dieser Beitrag ist auch verfügbar auf:

Deutsch (German)
Ever wondered which are the best apples for apple pie? This is the ultimate guide to baking with apples. The following apples are the very best to use for baking. Pick some apples from the tart list and some from the sweet list.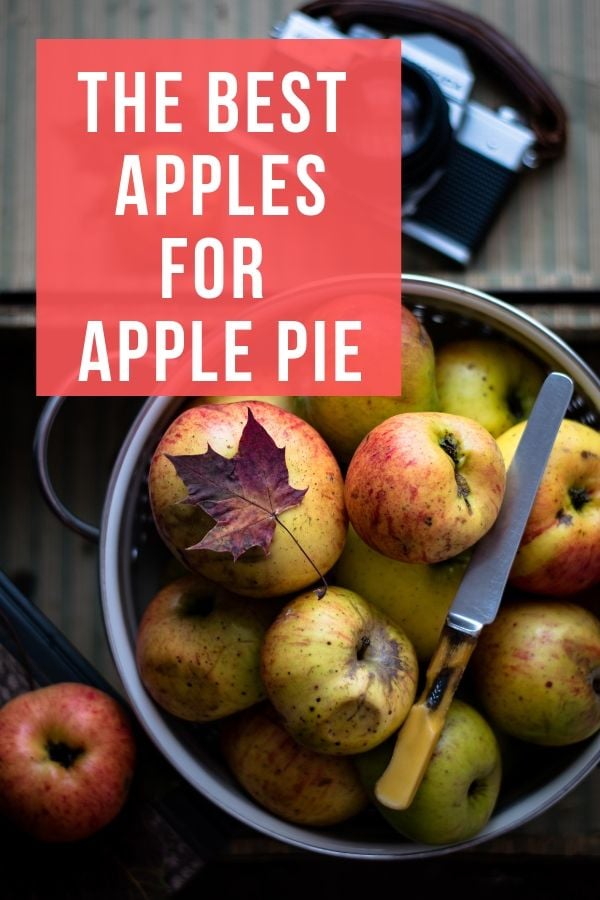 Which are the Best Apples for Apple Pie?
'Tis the season for all things apple! I don't know about you, but I cannot wait to bake all those delicious apple pies, apple crisps, crumbles or apple cobblers. .
While we all have our favorite eating apples, when it comes to the best apples for baking, not all apples are created equal. When baking with apples, we're looking for a specific type, for a specific purpose.
The best apples for baking keep their structure. We want to avoid the chunks of fruit that are turning into bland pockets of apple mush after being heated.
I have a few favorites for you that hold up under heat and that have that perfect balance of sweet and tart flavor.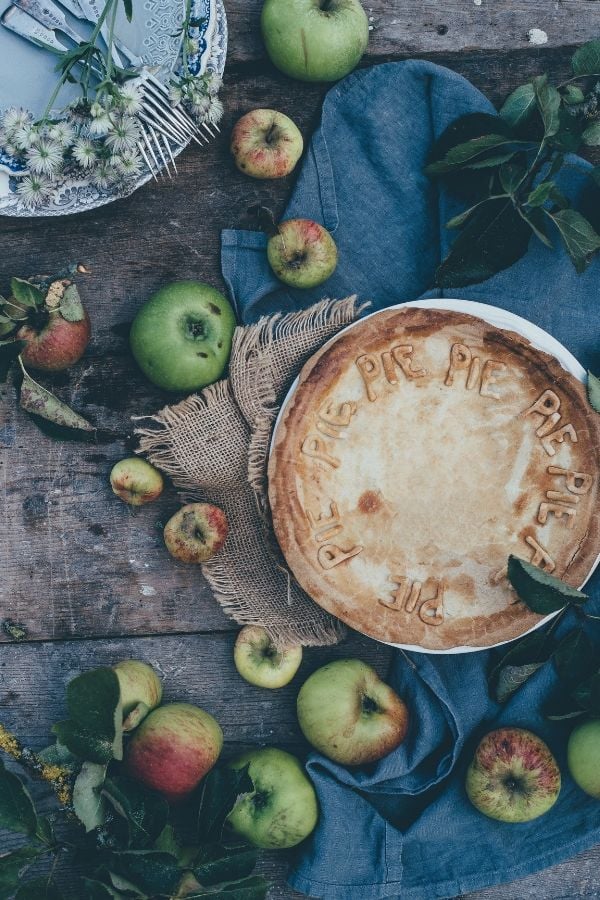 These apple varieties are my favorite apples for baking apple pie, crisp, crumble and cobbler. Firm, dry apples usually work best in an apple pie because they soften up but don't turn into applesauce when baked. Some are firm and tart while others are on the firm-sweeter side. For best results, I recommend using a 50-50 combination of the two.
Learn which is which, plus more about each variety below.
These are the best apples for baking pie:
Best Firm-sweet Apples for Baking Pie:
Golden Delicious
When baked, this buttery sweet apple softens but retains a bit of texture. I add it for best flavor —this is what apple pie should taste like. This apple tastes best when paired with very firm apples with bolder flavors. It's one of the most popular apples in the U.S. and can be found everywhere.
Jonagold
Tart with a honeyed sweetness, Jonagolds hold up exceptionally well in the oven. They don't store too well so you want to use them at their peak, in early fall. I like using them for my Granola Breakfast Cake.
Mutsu / Crispin
Also known as Crispin, this mild and sweet firm-fleshed option is similar in flavor to a Golden Delicious Apple. Mutsus are great for pies or other recipes that call for gentle cooking as they keep firm even when cooked for a long time.
Honeycrisp
This one is guaranteed to hold firm, whether it shows up in an apple cake or a tarte tatin recipe.
Jazz
Jazz apples are a cross between Royal Gala and Braeburn and not only great for pies but they also make for a delicious snack. These apples come from New Zealand and can be found in most supermarkets year-round
Cameo
Cox's Orange Pippin
Honey Crisp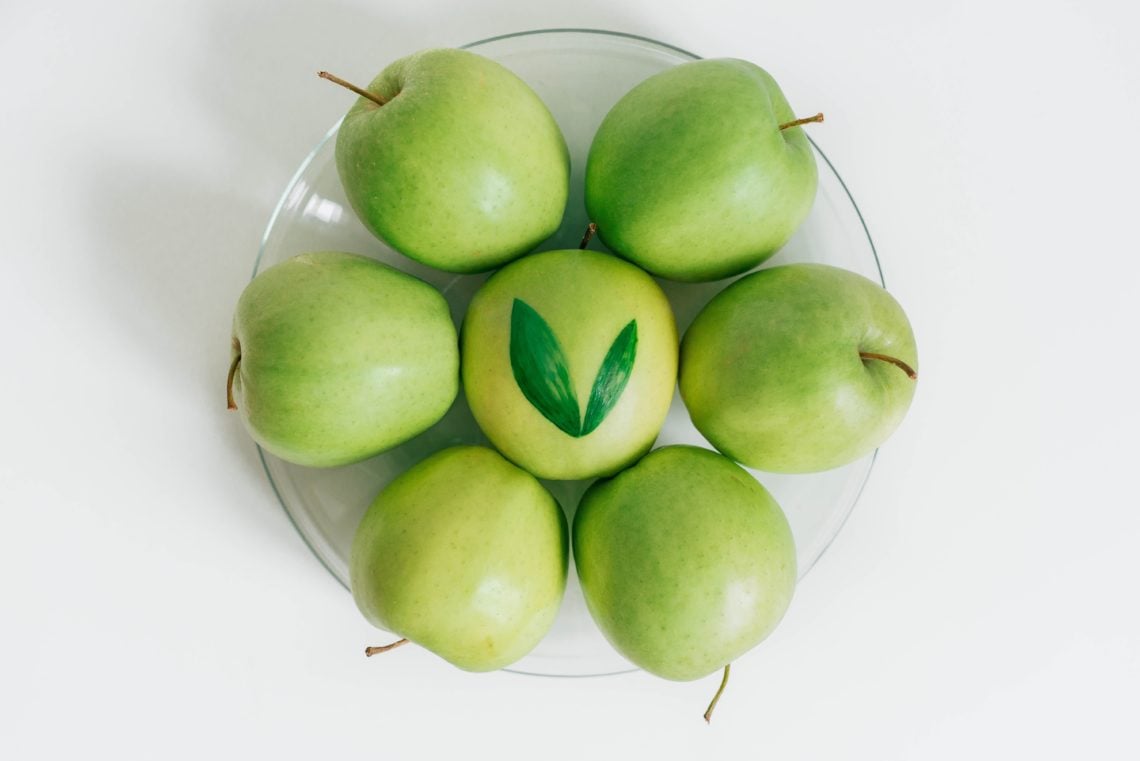 Best Firm-Tart Apples for Baking Pie:
Braeburn
This superbly crisp apple has a concentrated taste and bakes up juicy but not mushy. With their intense flavor, they'll do well under heaps of cinnamon streusel like in this apple crisp or this apple coffee cake.
Granny Smith
Firm, slightly sour, with a citrusy smell and taste and definitely one of the best apples for baking apple pie or apple pie bars. Since it's such a lunchbox staple, it's available everywhere.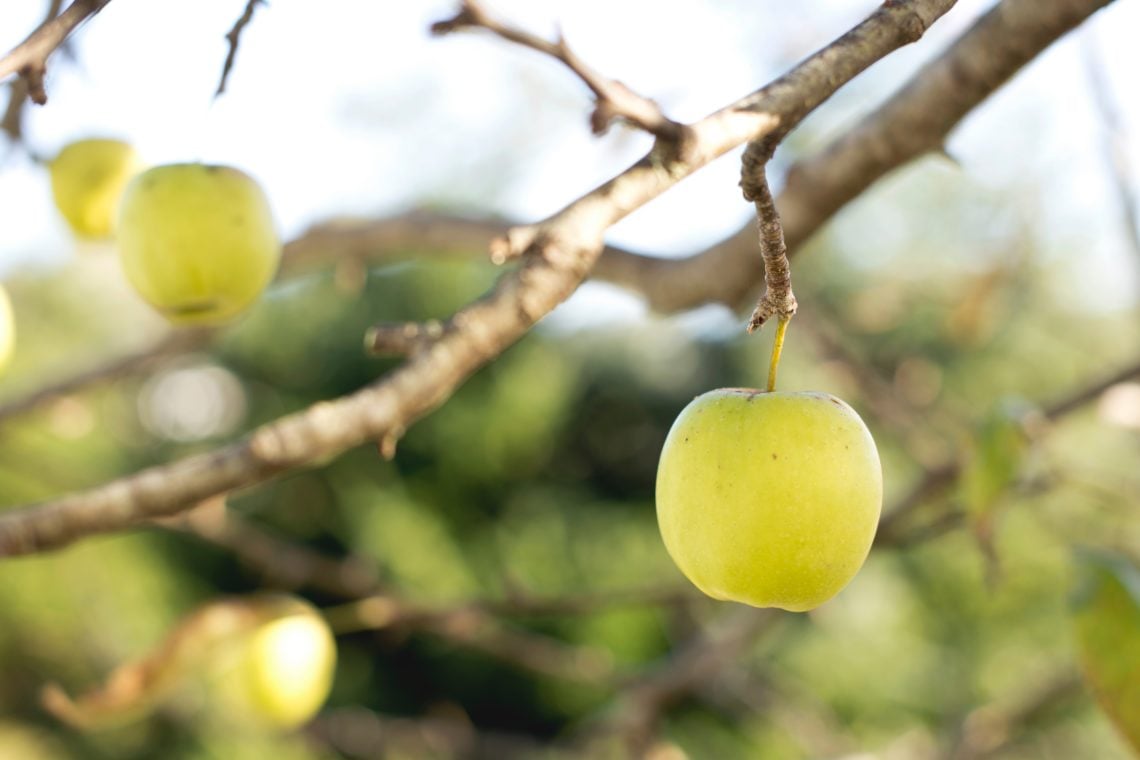 Winesap
An old apple cultivar that is wonderfully tangy in flavor with deep cidery notes. These apples resist breaking down during cooking and hold their shape super well. I also love using them in savory bakes like this Pumpkin Apple Bread Recipe.
Pink Lady (or Cripps Pink)
With the perfect combination of sweet and tart with tannic undertones, Pink Lady is a great choice for apple pie baking. It's widely available all-year-round, making it an accessible favorite. It will retain its distinct shape when used in something like this apple quick bread.
Northern Spy
This is possibly the best apple variety for pie-making. Note that it grows best in cool climates so it might now be available where you live. Don't be discouraged if you can't find it at your grocery store— check the farmers' markets. Apart from apple pie, these are also amazing in Apple Strudel. Use my strudel dough recipe and use apples instead of cherries.
Goldrush
Gravenstein
Jonathan
Suncrisp

What about McIntosh?
McIntosh apples are a popular pick for many pies. However, my advice is to not use them in apple pies. I think they don't hold up well to heat, cooking down to sauce long before the pastry is done cooking. If you love the flavor of Macs but still want some body to your filling, combine them with a firmer variety such as Northern Spy, Jonagold, Pink Lady, or Honeycrisp. You'll get nice, tender apple slices suspended in a delicious sauce.
Ahem, I heard Fujis are the best apples for baking pie?
I love Fuji apples. They are delightful and they can be stored for a long time. However, I find them best for eating raw or for using in salads like my Autumn Steak Salad recipe. Their flavor does not get enhanced by baking and they turn rather watery.
How many Apples do I need for baking one apple pie:
For my apple pie recipes, I love using a mix of Braeburn and Golden Delicious. The perfect combination, if you ask me. Flavor- check, texture – check!
A standard pie pan is 9 inches in diameter and 1-1/4 inches deep. For those measurements, you will need 2 1/2-to-2 3/4 pounds of apples per pie.
A lot of apple pie recipes call for x cups of peeled, cored, and chopped apples. However, that can make it tricky to know how many pounds of whole apples you need to buy to get to a certain number of cups.
My rule of thumb is to buy a pound of apples for every three cups of apples called for in the apple pie recipe.
If you are picking your own apples or buying them somewhere that does not provide a scale, you can eyeball it. A pound of apples is roughly the equivalent of four small apples, three medium apples, or two very large apples.
By that math, for pie, you'd need:
five to six large apples,
eight medium apples,
or 10 or 11 small apples to make a 9- or 10-inch pie.
Of course, it doesn't hurt to get at least 2 extra, especially if you're a chop-and-pop kinda gal.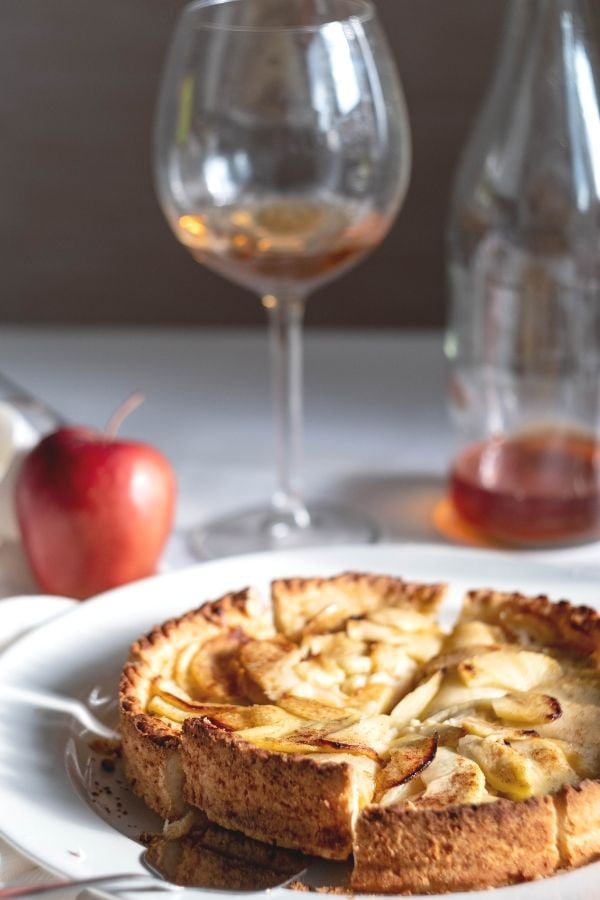 Best apple dessert recipes for fall:
Now that you know which apples are best for baking, let's move on to the best apple recipes for fall.
Apple Pie with Salted Rosemary Caramel Sauce – the best apple pie in the history of ever. I am sorry. If you haven't tried it, you have not lived.
Apple Cheddar Crisp – aka. the best apple crisp recipe I have ever tried. Is it the cheese, the cranberries or the fact that it is completely free from refines sugar? I don't know but I love it and so will you.
German Apple Cake with Marzipan and Sour Cream Custard – a rustic German Apple Cake recipe that is as traditional as it gets yet super special and impressive.
German Apple Cake Cookies – don't want a whole slice of cake? Have the whole flavor of apple cake in one single bite.