Dieser Beitrag ist auch verfügbar auf:

Deutsch (German)
This Potato Leek and Chestnut Soup should definitely be part of your soup recipe repertoire! It's not only wonderfully creamy and warming but also bursting with the nutty flavours of chestnuts, which pairs just perfectly with potatoes and leek.
We´ve had an incredible autumn so far here in Edmonton and as Canadian-in-Training I tried to spend as much time in the Canadian Outdoors as possible. We got extremely lucky with our apartment, which is just 10 minutes away from the Elk Island National Park and with it being off season we don´t event have to pay entry fees.
I love the Canadian landscape. It reminds me a lot of my home Bavaria – just with less people/tourists in cheap Dirndl-Dresses and windcheaters. Off course everything is way bigger, higher, steeper – just more extreme than cute little Bavaria with its deep forests, its soft, rolling hills and clear lakes.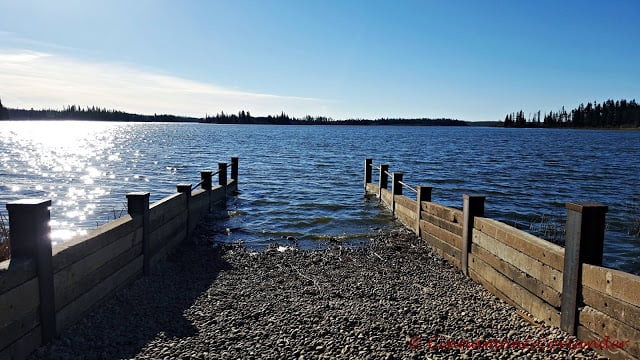 But it's definitely quite a bit colder here and while most Canadians still seem to be perfectly warm in just a T-Shirt and a light sweater, I`m already well wrapped up in a million of layers. Contrary to its reputation, Germany doesn`t really get that cold. Like, seriously. We`ve had almost mediterranean summers for the last years and it was 15 degrees last Christmas. Celsius. No kidding.
So while we enjoy these last glorious autumn days outdoors, I already find myself working on my winter food repertory in preparation for the dreaded winter. And this Potato, Leek and Chestnut Soup should definitely be included! Its not only wonderfully creamy and warming. Its also bursting with the nutty flavours of chestnuts, which pairs just perfectly with potatoes and leek. A bit of Feta ( and maybe a bit of candied bacon on top??) – the perfect meal for a cold day.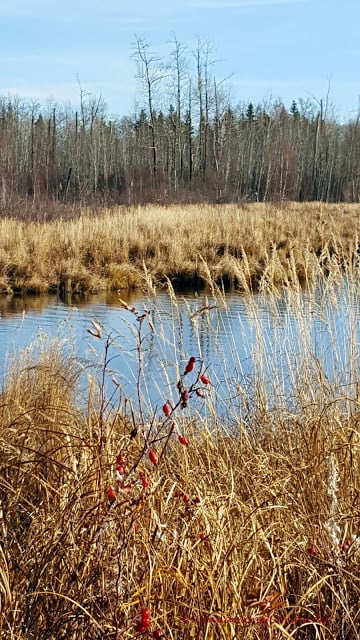 Including chestnuts in my cooking is a relatively new thing to me which is admittedly quite weird for a European. French and Austrian Cuisine is really big on them. France has a veritable chestnut cult – creme de marrón on EVERYTHING.
But I´ve only ever eaten them roasted at the Christmas Market.
However with my chestnut & chocolate torte having been such a huge success, I thought I might just as well try them in a hearty dish.
And I must say I´m a real fan. Much like squash or sweet potatoes, their starchy texture and flavor just seem to add this certain comfort to foods.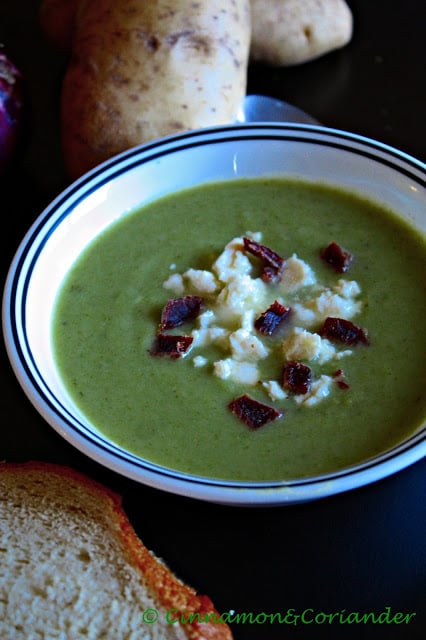 That being said, I think you should really give it a try? Make sure you get a few extra when you buy your chestnuts. From my experience you always get the odd moldy one or some just won´t crack at all. Of course you can substitute fresh chestnuts with pre-cooked ones from a pack or you just use unsweetened chestnut puree.
For 4 portions Leek, Potato and Chestnut Soup:
20 chestnuts( roasted & peeled)
1 Tbs unsalted butter
1 leek, trimmed, washed, and sliced
1 red onion, peeled and finely diced
2 russet potatoes, peeled and roughly chopped
1/2 cup white wine
3 1/2 c. chicken stock
2 tsp fresh thyme leaves and 1/4 tsp nutmeg
1 c. full fat milk or cream
2 oz (60 g) . feta crumbled
salt and pepper to taste
Heat the Tbsp of butter in a medium saucepan over low heat and saute the leek and the onion until soft for about 5 minutes. Add the potato cubes and saute for another 5 minutes. Add the white wine and let reduce slightly before you add the stock, thyme leaves, nutmeg and roasted chestnuts.
Bring this mixture to a boil.
Lower the heat, cover the pot, and let your simmer for 20-30 minutes, until the potatoes and chestnuts are cooked. Now, pour the soup into a foodprocessor and blend into a smooth puree. Add the cup of milk or cream and blend everything to combine. Season your with salt and pepper, and ladle it into bowls.
Top each bowl with some of the crumbled feta. Sprinkle everything with thyme leaves and serve
immediately.
Kürbis – Orangen – Suppe / Pumpkin & Orange Soup
oder diese Jamaikanische Süßkartoffelsuppe ( Jamaican Sweet Potato Soup) , die immer die Karibik-Sonne in mein Herz holt
Love,
Kiki