Dieser Beitrag ist auch verfügbar auf:

Deutsch (German)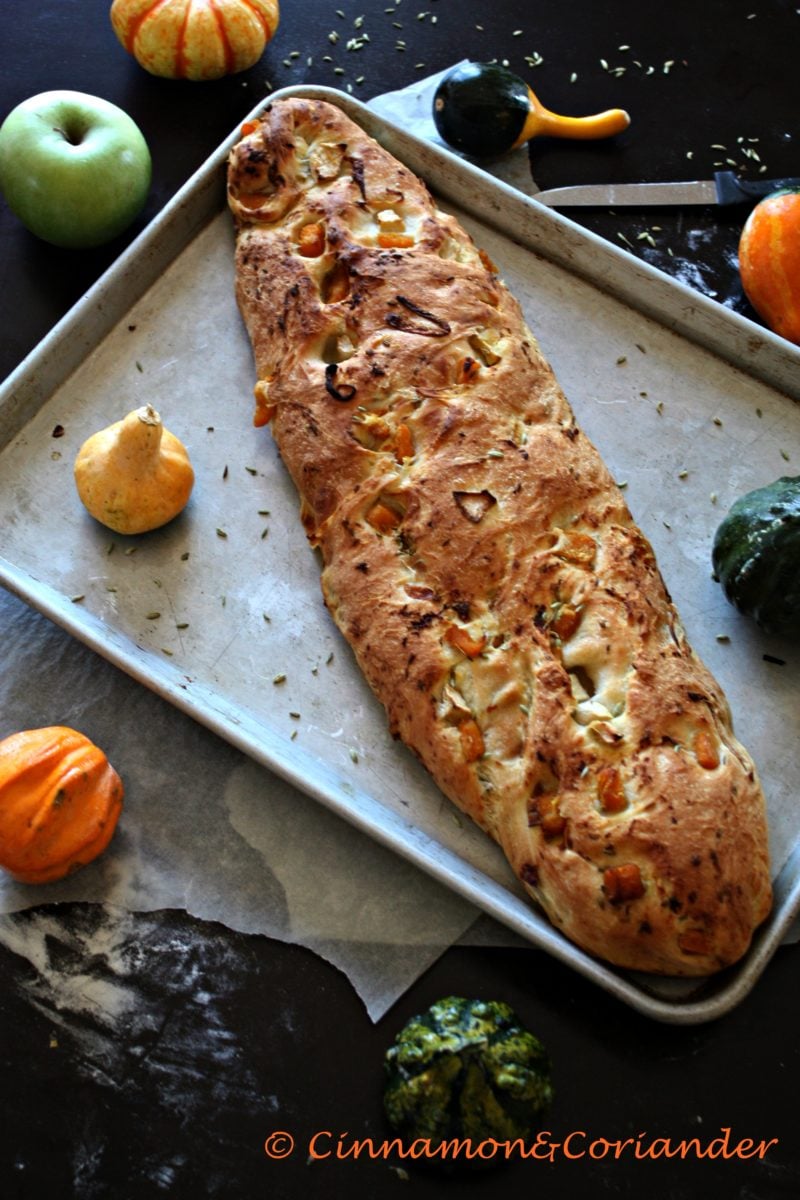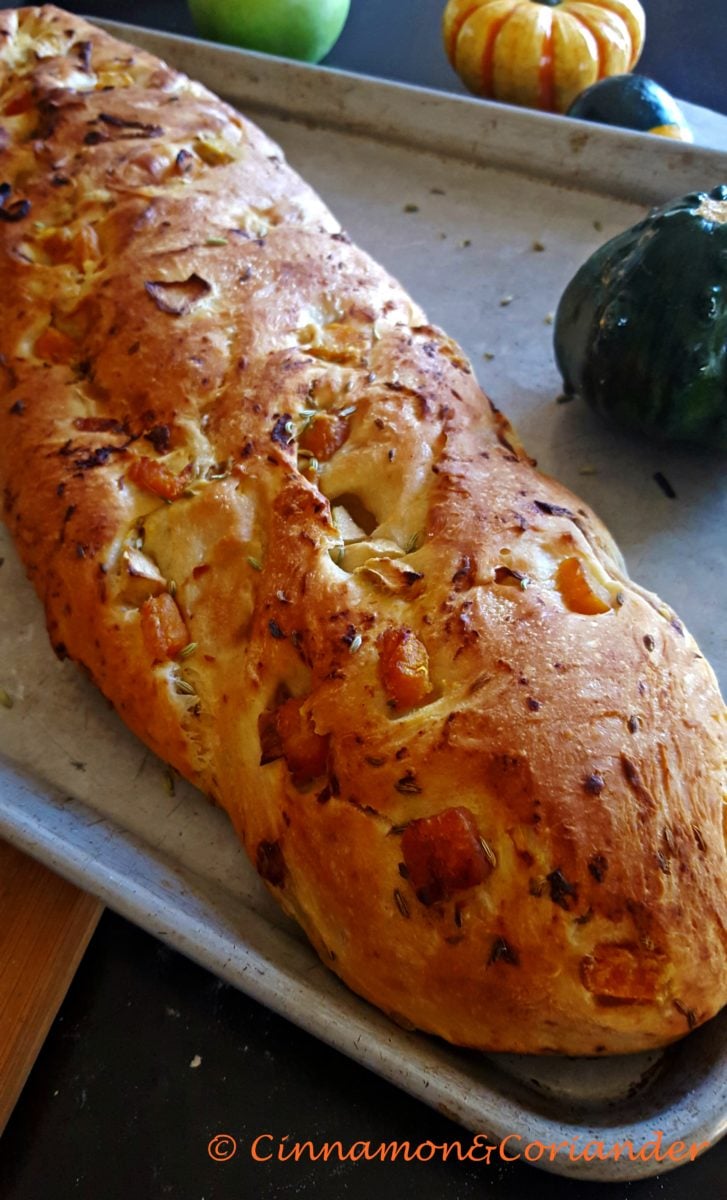 Guys this Pumpkin, Apple and Fennel Seed Bread it out of this world!
Serve this warm from the oven on a cold autumn day or have it as a delicious teatime snack.
You can use any kind of pumpkin you like, but I've chosen butternut squash as it caramelises well when roasted, making for extra flavor.
Recipe for one loaf:250 gm peeled butternut sqash cut into 2cm dice
1 small red onion, roughly chopped
1 -2 Tbsp sunflower oil
1 tbsp fennel seeds, plus extra to garnish
1 big apple, peeled, cored, chopped
Salt and Pepper to taste
330 gm bread flour, plus extra for dusting
1 Tbsp caster sugar
¾ tsp dried yeast
3/4 – 1small tsp salt
2 tbsp olive oil, plus extra for brushing
Heat a large frying pan over high heat. Toss pumpkin and onion in a bowl with the oil to coat, then transfer to a hot pan and fry, stirring occasionally, until tender and caramelised (5-7 minutes). Add apples and fennel seeds and stir until fragrant (1-2 minutes). Season to taste and set aside to cool (15-20 minutes).Meanwhile, combine the flour, sugar and yeast in an electric mixer fitted with a dough hook and mix to just combine. Add the olive oil, 250ml water and salt and mix until a soft dough forms, then set aside covered until the dough has doubled in size ( takes about 30 minutes).
Fold the fennel seed -pumpkin-apple mix loosely through the dough with your hands, knocking it back at the same time, then turn dough it out onto a lightly floured surface and roll to a rough 45cm long loaf . Transfer to a sheet of baking paper, Set aside uncovered until doubled in size (about 1 hour).
Preheat the oven to 250 C. Brush the loaf lightly with olive oil and scatter with additional fennel seeds. Spray the oven with water before placing the bread in.
Bake for 15 minutes at 250 C, then reduce heat to 180C and bake, turning tray once, until the loaf is golden and crusty (about 15 minutes). Cool briefly on a wire rack (5 minutes), then serve your loaf fresh out of the oven with butter. This loaf is best eaten on the day it's made but it will keep for about 4 days before it goes stale.