Dieser Beitrag ist auch verfügbar auf:

Deutsch (German)
This Irish Beer, Pork and Apple Stew is the perfect comfort food for a damp and rainy night and a real family favorite!
Make sure you use tart apples as the stew might get a bit too sweet due to the carrots and the brown sugar.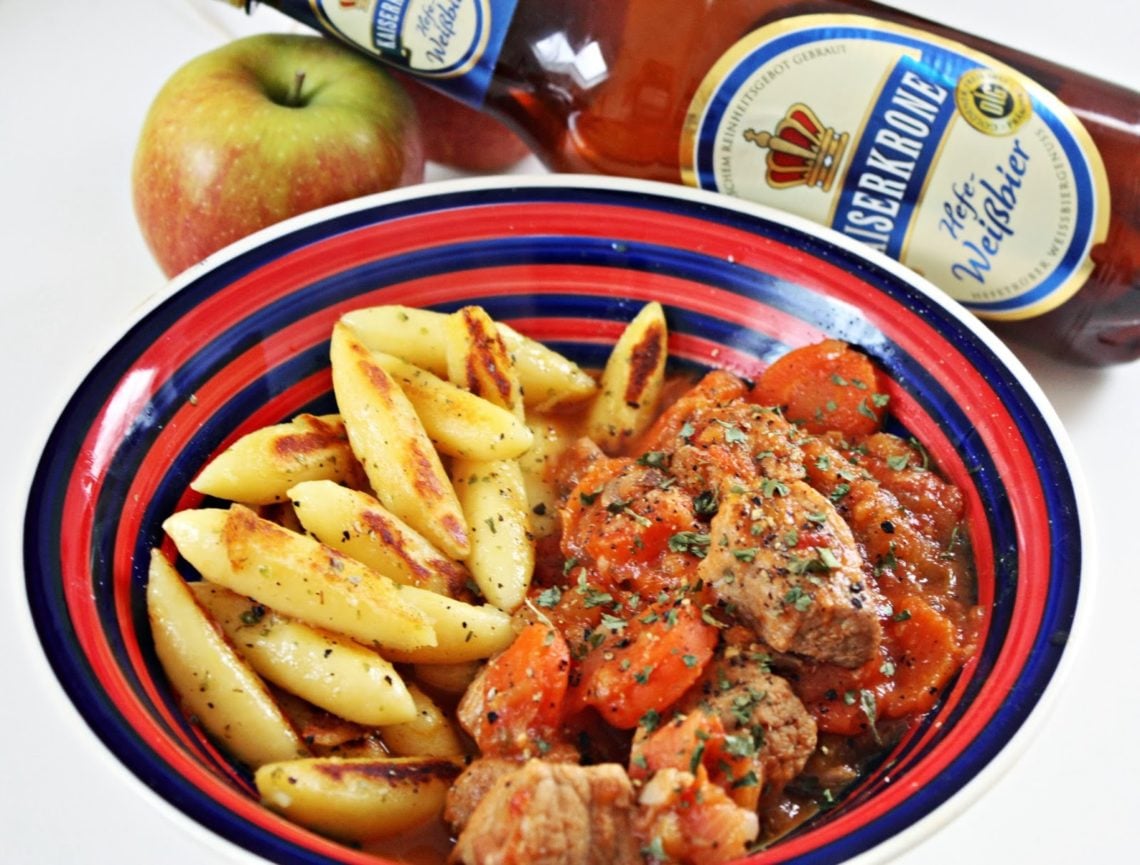 Serve this Irish Beer, Pork and Apple stew over egg noodles or potatoes for a filling, nutritious dinner! Great and easy-to-prepare food for big crowds!