Dieser Beitrag ist auch verfügbar auf:

Deutsch (German)
This delicious cardamom and rose rice pudding topped with a colorful lychee and raspberry compote was this year´s Valentine`s Dessert and we both loved it! The flavors go so well together! Feel free to add some sake to you compote towards the end! It adds this certain aisan twist to your dessert!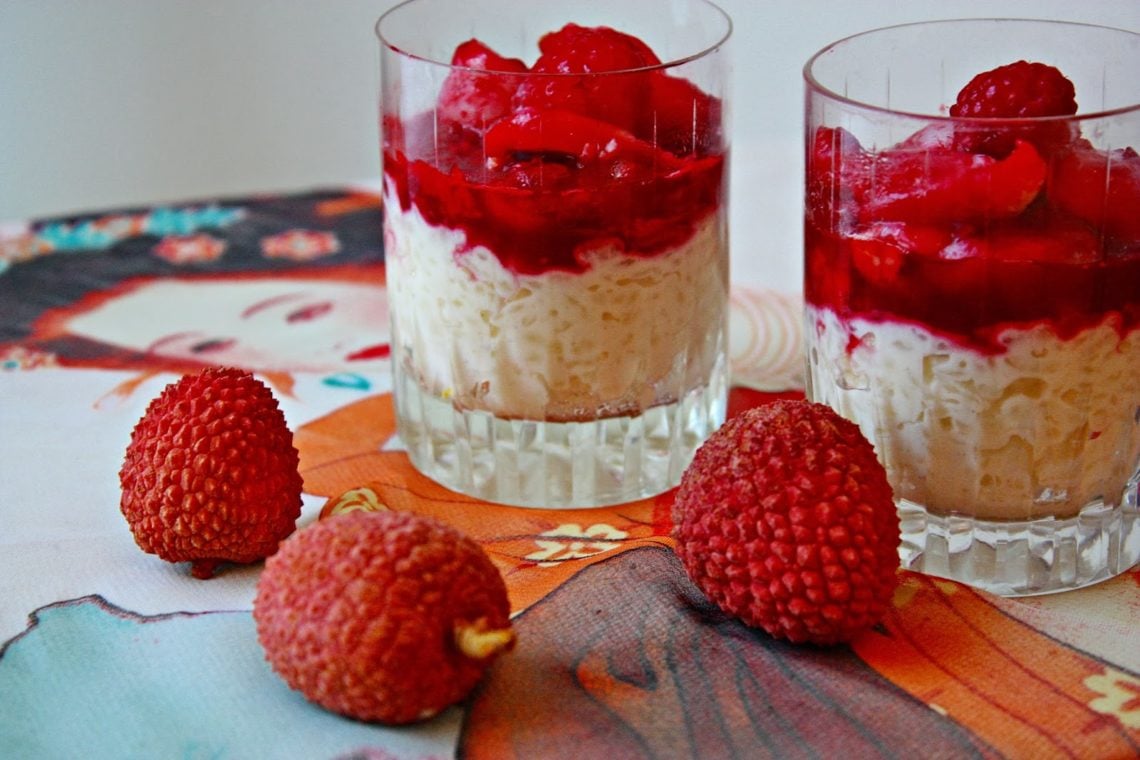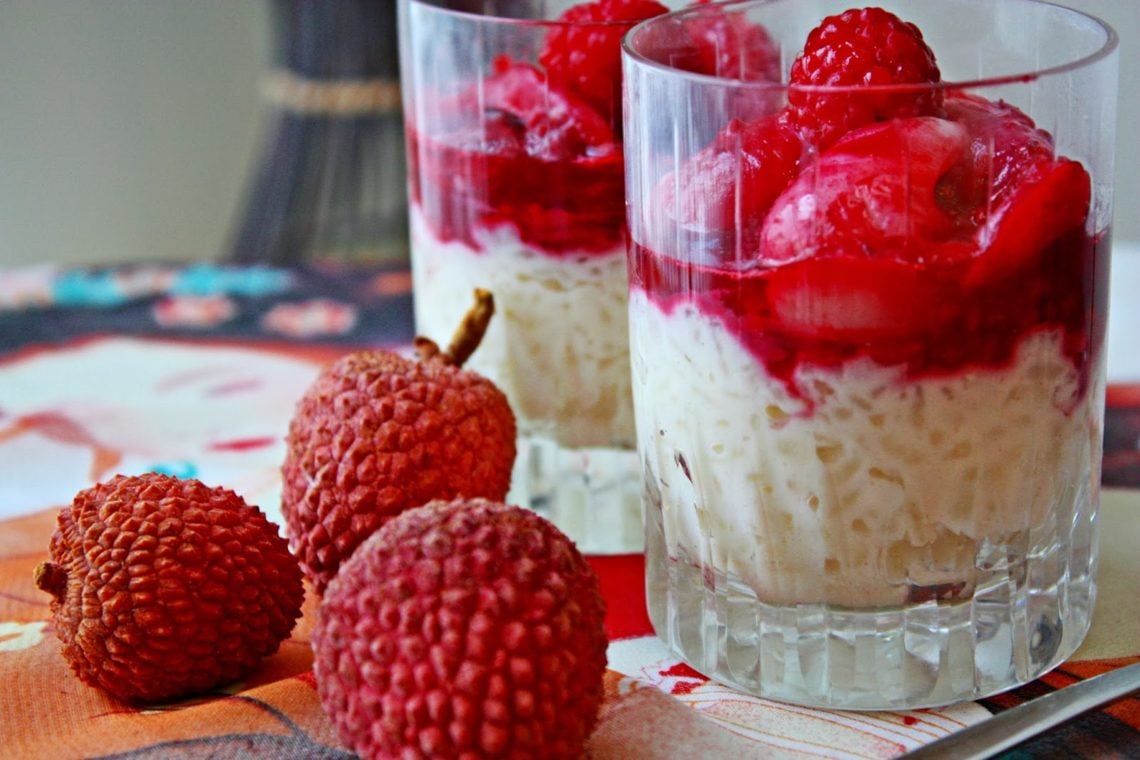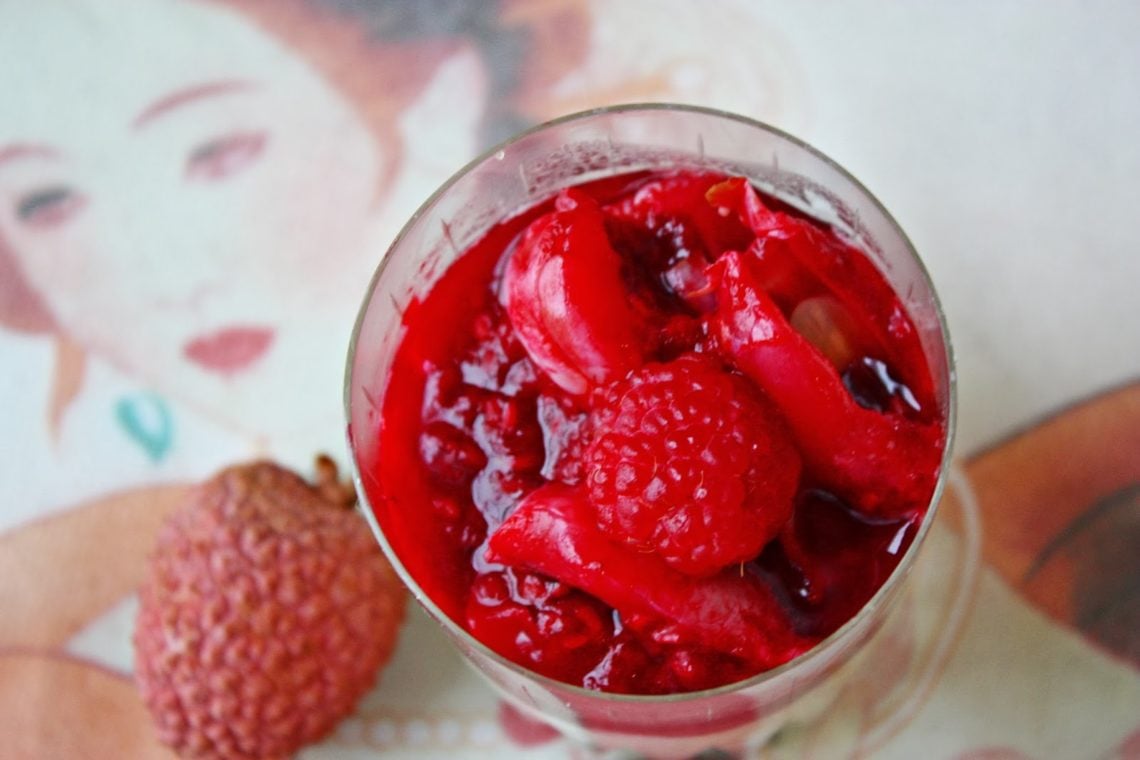 Here´s the recipe for my cardamom and rose rice pudding, serving 2 – 4
125 g arborio rice
500 ml milk
1 pinch of salt
4 Tbsp Sugar
2 tsp rosewater
2 cardamom pods
Cook your arborio in the milk together with the salt and the cardamom. Add sugar and rosewater towards the end and remove the pods. Pour into the serving glasses and chill.
For the lychee and raspberry compote:
ca. 12 lchees, peeled, stone removed
splash of white wine or orange juice
2 cups raspberries, fresh or frozen
2 – 3 Tbsp sugar
optional: 1 Tbsp sake
Let sugar caramelize and add the raspberries. Stir quickly and add the white wine or orange juice. Add lychees and let simmer for a few minutes. Add sake if you want to. Let cool before pouring on top of the rice pudding.