Dieser Beitrag ist auch verfügbar auf:

Deutsch (German)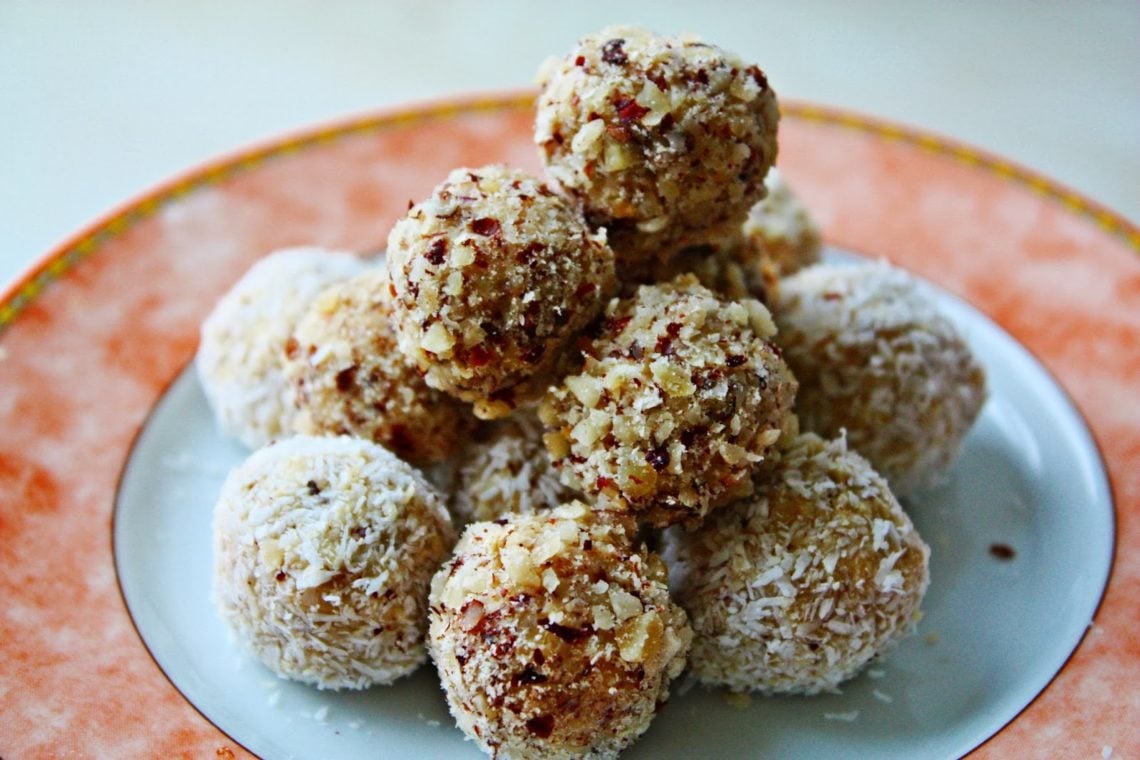 For about 70 Baileys Hazelnut Truffles you´ll need:
250 ml creamy hazelnut liqueur or baileys
600g white chocolate
100g butter
200g ground, roasted hazelnuts
Melt the chocolate in a double boiler together with the butter. Add nuts and booze and mix well. Let this mixture set in the fridge over night. On the next day you can roll little truffles using a melon baller or a teaspoon.
Roll the truffles in ground nuts and store in the fridge.
They´ll keep about 1,5 – 2 weeks.