Dieser Beitrag ist auch verfügbar auf:

Deutsch (German)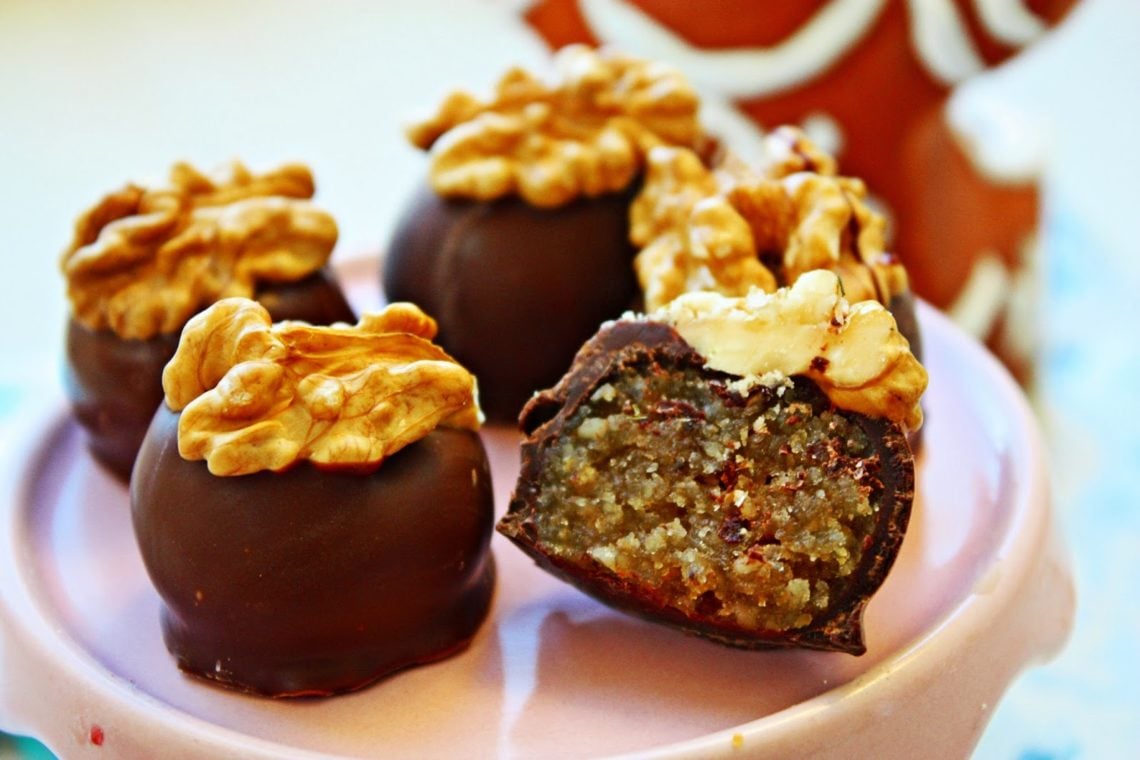 200 g Marzipan
150 g ground walnuts
1 Tl Cardamom
5 El Williams Christ Pear Schnaps
200g Dark Chocolate
With your hands mix the first 4 ingredients until well incorporated. Chill for about 2 hours.
Using low, controlled heat, melt the cocolate in a double boiler.
With a melon baller form little truffles and cover them with chocolate.
Let them set at room temperature and store in a dark, cool place.