Dieser Beitrag ist auch verfügbar auf:

Deutsch (German)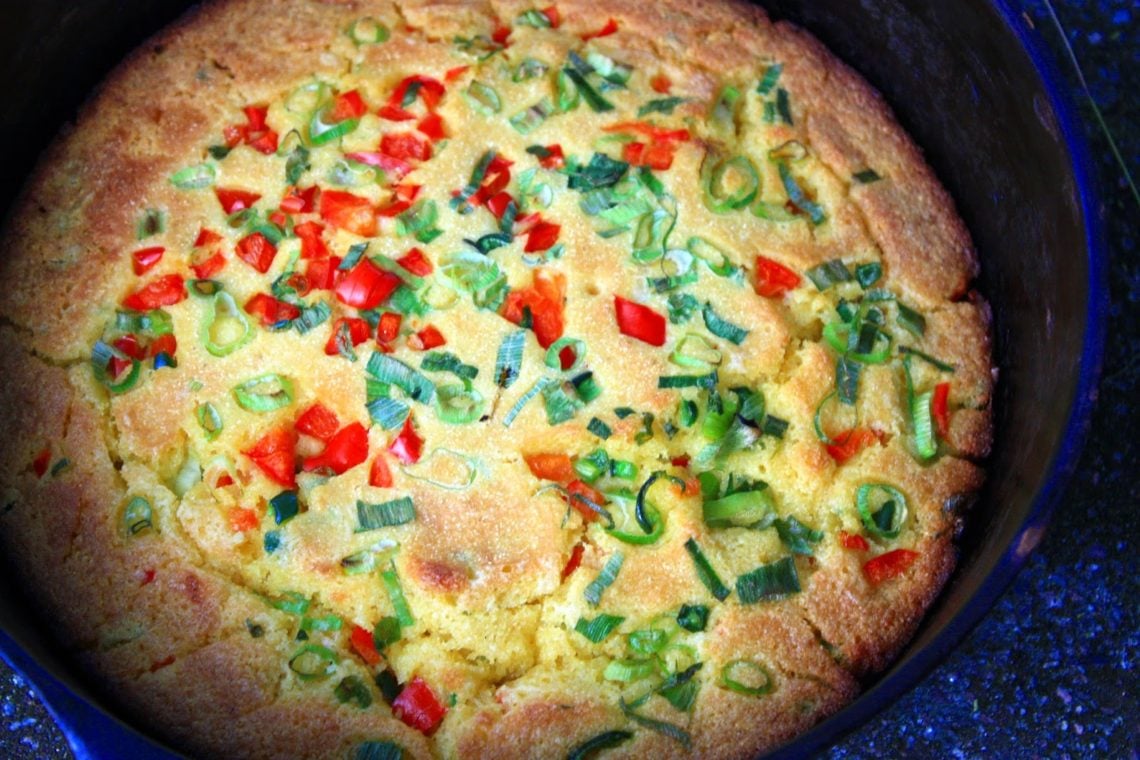 1¼ cups yellow cornmeal
1¼ cups all-purpose flour
2 tablespoons granulated sugar
1½ teaspoons baking powder
½ teaspoon baking soda
1¼ teaspoons kosher salt
1¾ cups buttermilk
1 egg
4 tablespoons unsalted butter, cut into 4 pieces
. Preheat oven to 425 degrees F.
2. In a medium bowl, whisk together the cornmeal, flour, sugar, baking powder, baking soda and salt. In a large measuring cup, whisk together the buttermilk and egg. Pour the buttermilk mixture into the dry ingredients and, using a rubber spatula or large wooden spoon, stir the batter together until completely combined.
3. Put the butter in a 10-inch cast iron skillet and place the pan in the oven until the butter is melted, about 3 to 5 minutes. Remove the skillet from the oven, swirl the butter around to coat the bottom and sides, then pour the batter into the pan. Smooth the top and bake until a skewer inserted in the middle comes out clean, about 20 to 25 minutes. Serve warm. Leftovers can be wrapped in plastic wrap or placed in an airtight container at room temperature for up to 3 days.