Dieser Beitrag ist auch verfügbar auf:

Deutsch (German)
No Knead Bread! Also known as Crusty Bread, Artisan Bread and a couple of other names that make this bread sound fancy. Indeed it's the most simple, forgiving and straightforward bread you'll ever make.
Imagine! Being able to eat freshly baked bread every day of the week. This recipe is your ticket.
As the name suggests, there is zero kneading involved. Actually, I DO love kneading but it takes time and it's messy. With things you make a lot, like bread, you want a time saving recipe. And this here is the most minimalisitc but yet perfect bread recipe I've ever made.
Thanks to this simple never fail recipe we completely ditched store bought bread for good. We just don't get tired of this crusty and light loaf. This is the base recipe for one simple white loaf! You can add spices, herbs, grated cheese…whatever you want really.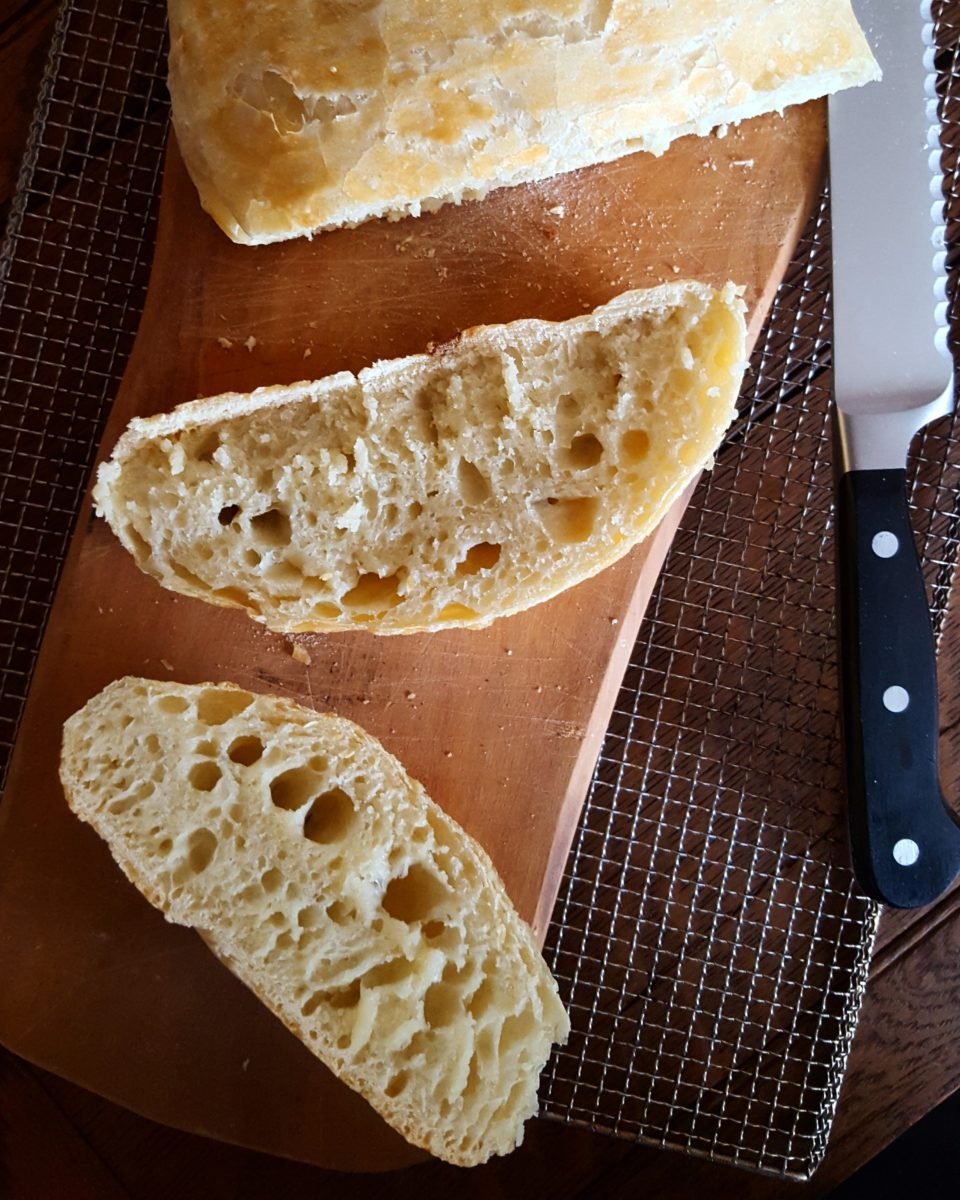 This No Knead Bread is baked in a Dutch Oven. There's a lot of Food Science behind this little trick. The idea is to create steam inside the pan. The steam is what helps us get a bread with a nice crisp crust. We are working with very high heat here so make sure your dutch oven or pot can take temperatures up to 450 degrees F.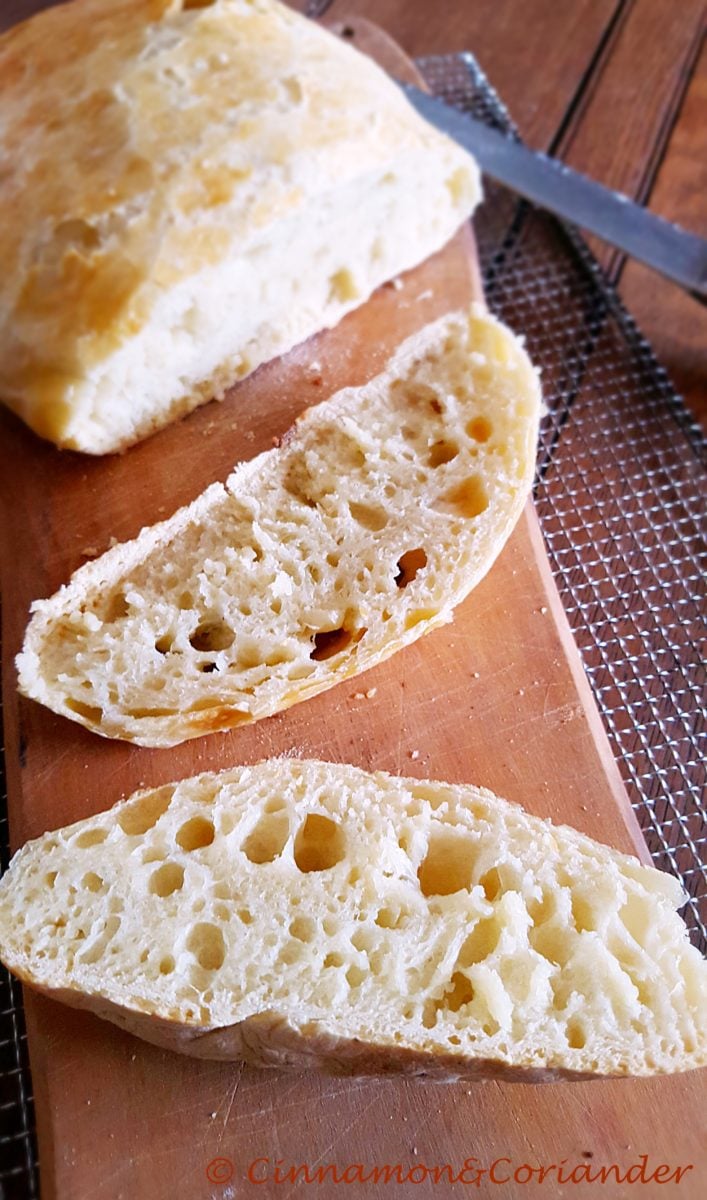 I'm using Instand Yeast for my bread. If you do not have instant or Rapid-rise but regular active dry yeast, you'll have to proof the yeast before you use it by mixing the yeast with 1/4 cup warm water. Let it set for 5 minutes then mix the yeast in with the water.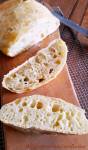 Crusty No Knead Bread
This crusty artisan bread needs only 4 ingredients and not more than 5 minutes of prep…the secret is letting the dough rest for 12-24 hours!
Ingredients
3

cups all-purpose flour

2

teaspoons kosher salt

not table salt

1

tsp sugar

1/2

teaspoon dry yeast

active dry or highly active dry work best

1 1/2

cups lukewarm water

Special cookware needed: Dutch oven or any large oven-safe dish/bowl and lid*
Instructions
In a large bowl, stir together the flour, sugar, salt and yeast. Stir in water using a wooden spoon until the mixture forms a shaggy but cohesive dough. Do not over-work the dough. The less you "work" it, the more soft, fluffy air pockets will form.

Cover bowl tightly with plastic wrap. Let dough sit at room temperature for 12-24 hours. The Dough will bubble up and rise and smell yeasty and fermented.

The next morning, preheat your oven to 450 Degrees and turn dough onto a well-floured surface. Just to make life easier, I am sometimes placing the dough onto a lightly floured sheet of parchment paper. This parchment paper makes it easier to lift the dough in and out of the pot later .With floured hands, form the dough into a ball. Cover dough loosely with plastic wrap and let rest for an hour.

Once your oven is preheated put your Dutch oven, uncovered, into the preheated oven for 30 minutes

After the 30 minutes are up, carefully remove Dutch oven. With floured hands, place the bread dough into it. (You can put a piece of parchment under the dough if your Dutch oven isn't enamel coated.)

Replace cover and bake for 30 minutes covered. After the first bake remove lid and bake for 15 minutes more, uncovered.

Carefully remove bread to a cutting board and slice with a bread knife.

Enjoy!