Dieser Beitrag ist auch verfügbar auf:

Deutsch (German)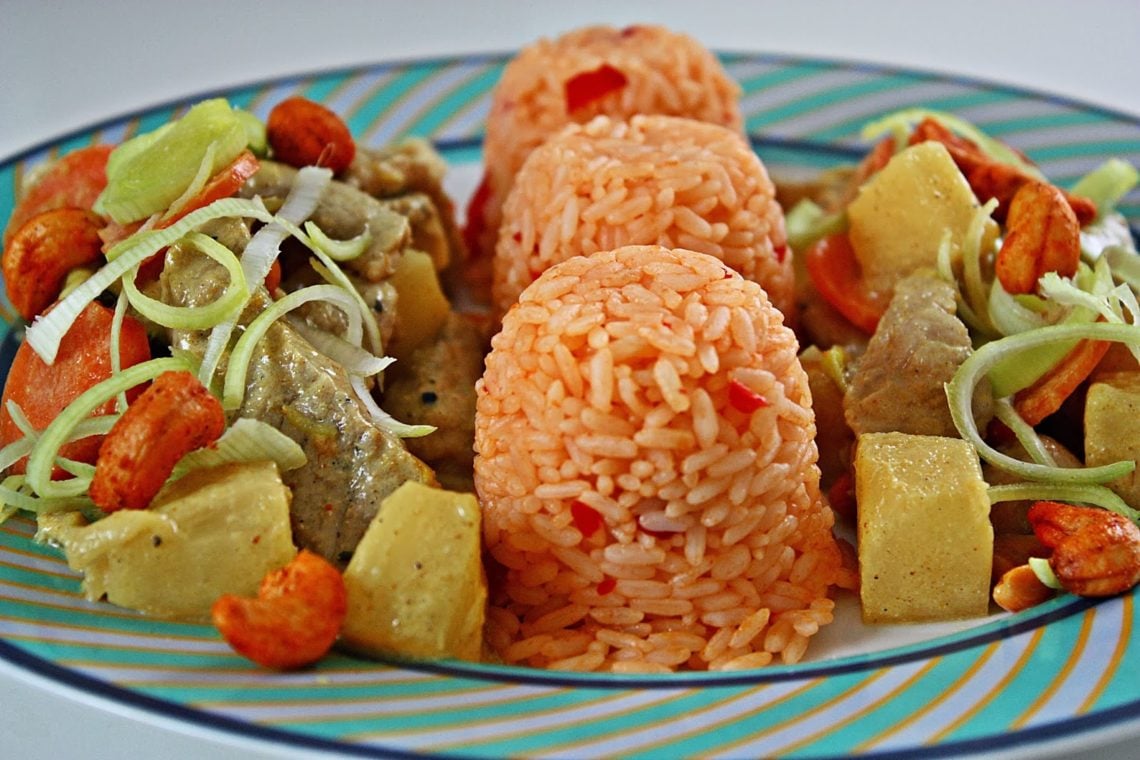 For 2 big servings of Cashew Pineapple and Pork Curry you´ll need
500g Pork stewing meat in cubes
1 onion
1/2 fresh pineapple + 150 ml juice
2 carrots
3 spring onions
2 Tbs garlic, minced
2 hands honey and chili roasted cashews
3 Tbsp honey
2 tsp salt
2 tsp pepper
1 tsp cardamom
1 tsp ground coriander
250 g sour cream
1 cup chicken broth
Let the meat marinate over night in a mix of the juice, the minced garlic, the honey and the spices.
On the next day fry the meat together with the marinade on high heat in 2 Tbsp of oil and remove with all juices.
Fry onions and garlic for a few minutes and add the carrots. Add broth and let simmer until the meat is tender. Towards the end, add spring onions and pineapple and season with salt and pepper.
Add the sour cream shortly before serving and sprinkle the cashews on top.