Dieser Beitrag ist auch verfügbar auf:

Deutsch (German)
This comforting stew is what you want to eat on a cold winter day! The warm and round aromas of honey, red wine and spices in this pork and green bean stew are like a warm blanket for the soul! A hint of sambal olek lends a little heat to the dish!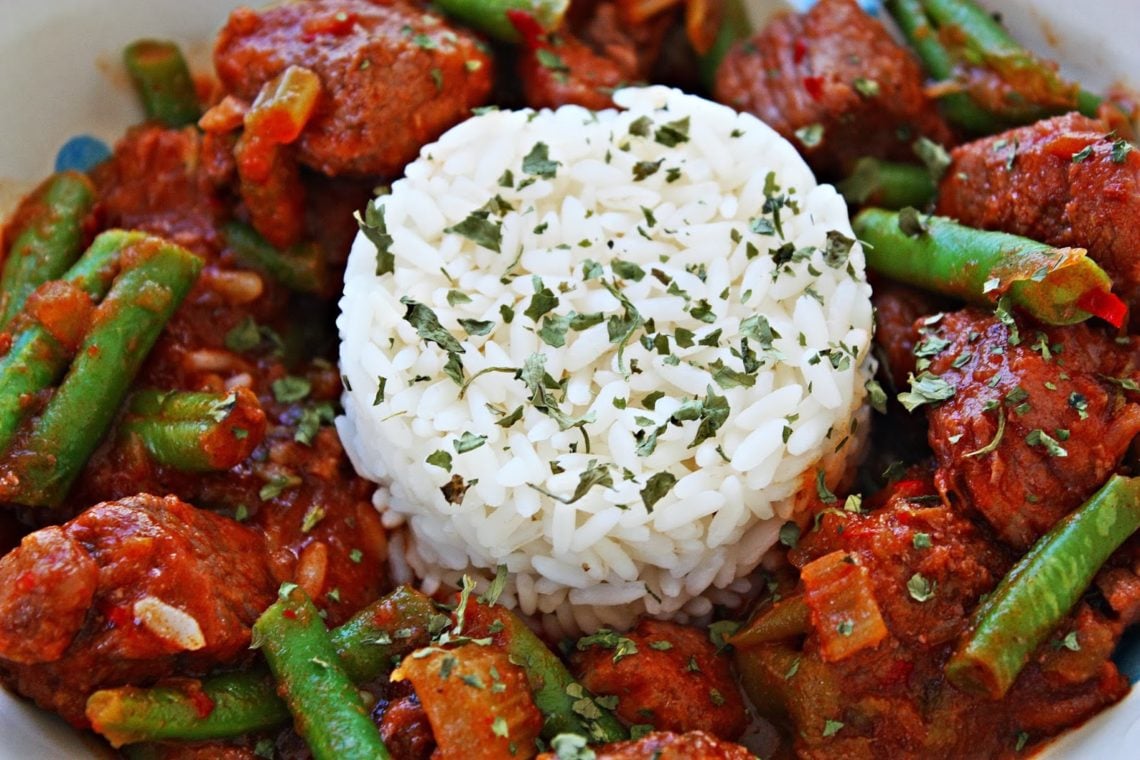 Recipe for 3 portions:
500 g pork stewing meat
3 onions
1 Tbsp minced garlic
200g green beans, trimmed
3 stalks celery
1 cup broth
3/4 cup red wine
2 Tbsp Honey
3 Tbsp Sambal Olek
2 Tbsp Tomato Paste
1/2 Tsp Nutmeg
1 Tbsp paprika
ca 2-3 Tbsp Worcester Sauce
salt and pepper to taste
Heat oil in a pot and fry the salted and peppered meat in batches and take out again. Put the meat aside in a bowl.
Now use the same pot to fry your onions and garlic. Add honey and tomato paste, let caramelize and pour in the wine. Throw the meat back in and add all remaining ingredients. Let simmer on low heat for 1,5 hours adding the green beans and celery towards the end.