Dieser Beitrag ist auch verfügbar auf:

Deutsch (German)
Flaxseed Gel Recipe – Learn how to make the best homemade Hair Gel from flaxseeds that is all-natural, silicone-free and curly girl method approved! SO many benefits, cheap, simple and easy!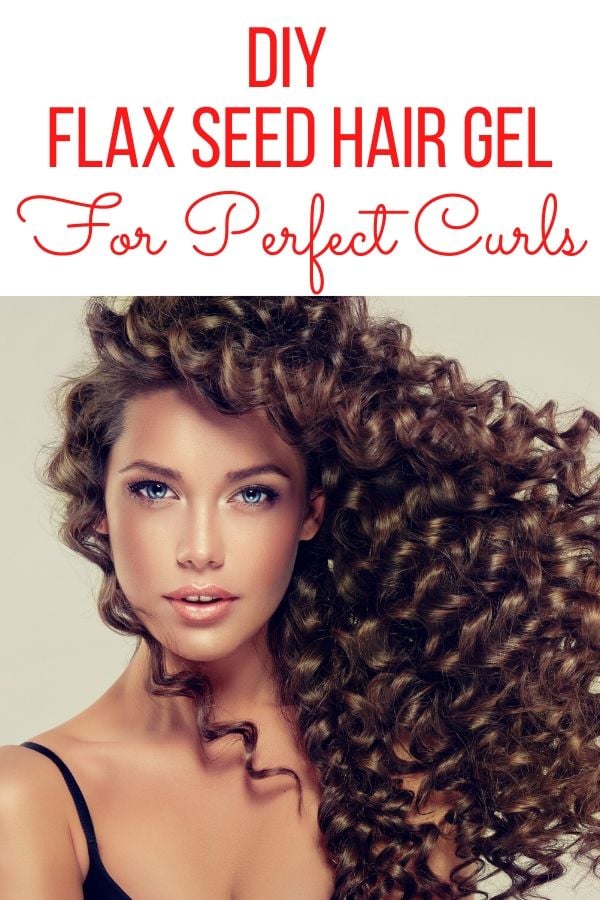 This Flaxseed Gel Recipe is the best thing that ever happened to my curls!
I am a curly girl and I have loved and embraced my natural curls for most of my life. For about a year now, I have been using the curly girl method for my hair and have seen great results. But if you are familiar with this method you know it also means I have spent insane amounts of money on fancy silicone and sulfate-free products! Now, let me tell you, there is ONE DIY curly girl method approved product that is actually really really CHEAP to make! And it is my favorite beauty hack of all times!
If you don't want to read through all of this, you can also just watch my Instagram Video in which I explain how I make and use the flaxseed gel for getting that perfect curl definition.
Is flaxseed gel good for curly hair?
Yes, it is about the best thing that has happened to my curls! Flaxseeds are rich in fatty acids (Omega 3 and 6) that make hair healthier and shinier. Flaxseed gel also really enhances your natural curls' bounce and curl definition. Now, why some people say flaxseed gel does not provide good hold, I find that my curls stay good for at least a day without being weighed down. The next day, I refresh!
Flaxseed gel is not sticky and does not flake like store-bought gels. Instead of drying your naturally thirsty curls out some more, it moisturizes and hydrates your hair. This is one hair gel that won't leave you with product build-up.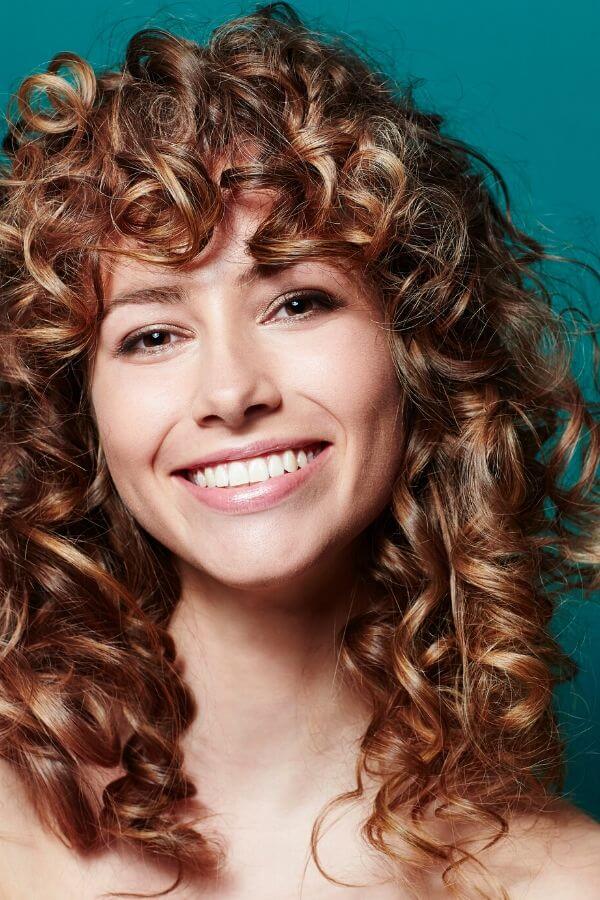 How to use DIY Flaxseed Hair Gel for perfect curl definition:
Flaxseed gel has got a slimy texture that needs some getting accustomed to but I find it distributes quite effortlessly.
After washing your hair, apply the gel to soaking wet hair by raking it in with your fingers. You could also use a Denman brush for even distribution. Use more flaxseed gel then you think you should. Your hair should feel completely saturated and pretty slimy. If you use too little gel, the product will be not effective and it is actually really difficult to use too much so don't be shy!
Flaxseed gel will make your hair really really wet. So if you are air drying, your drying time may be longer than normal. After the hair has completely dried, it is vital to scrunch out the crunch (hardness) to reveal soft shiny and bouncy curls.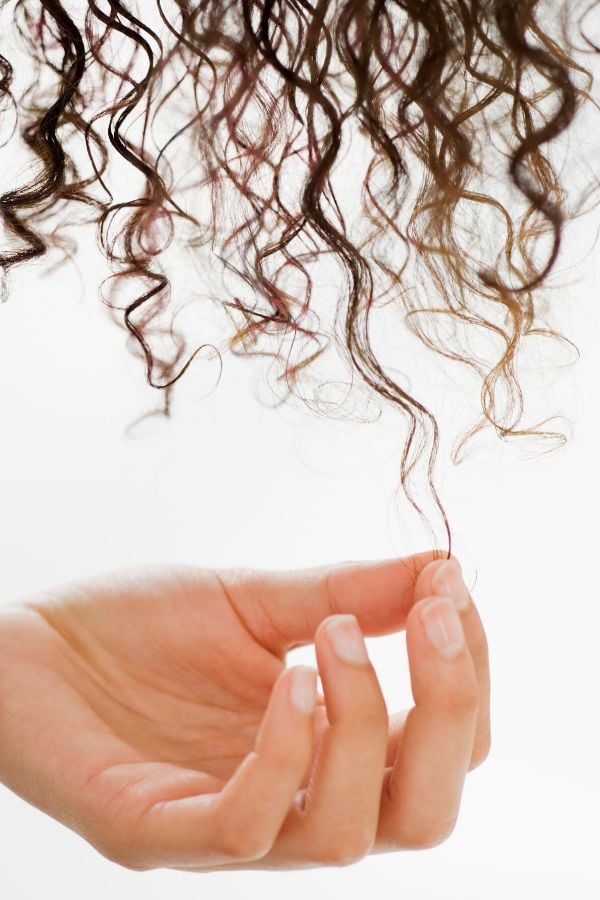 Flaxseed Gel Recipe – How to make Curl Hair Gel from Flaxseeds:
The whole process takes about 10 minutes.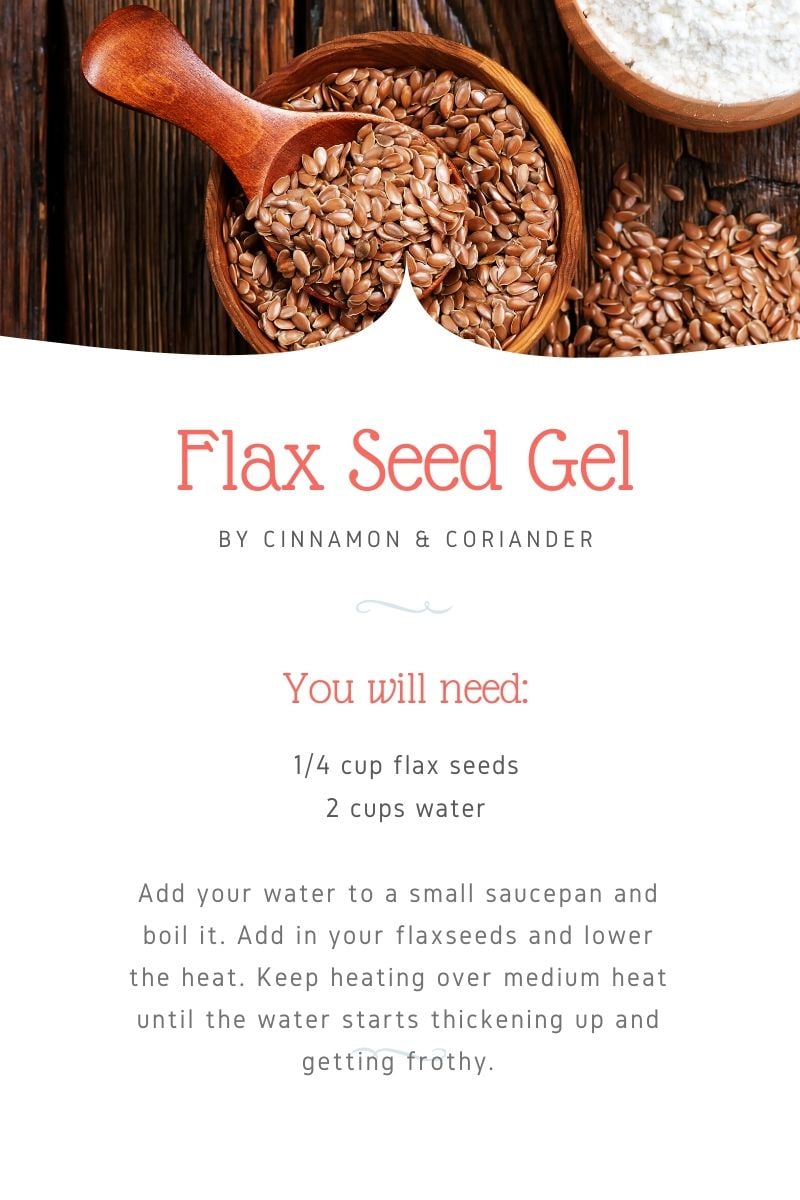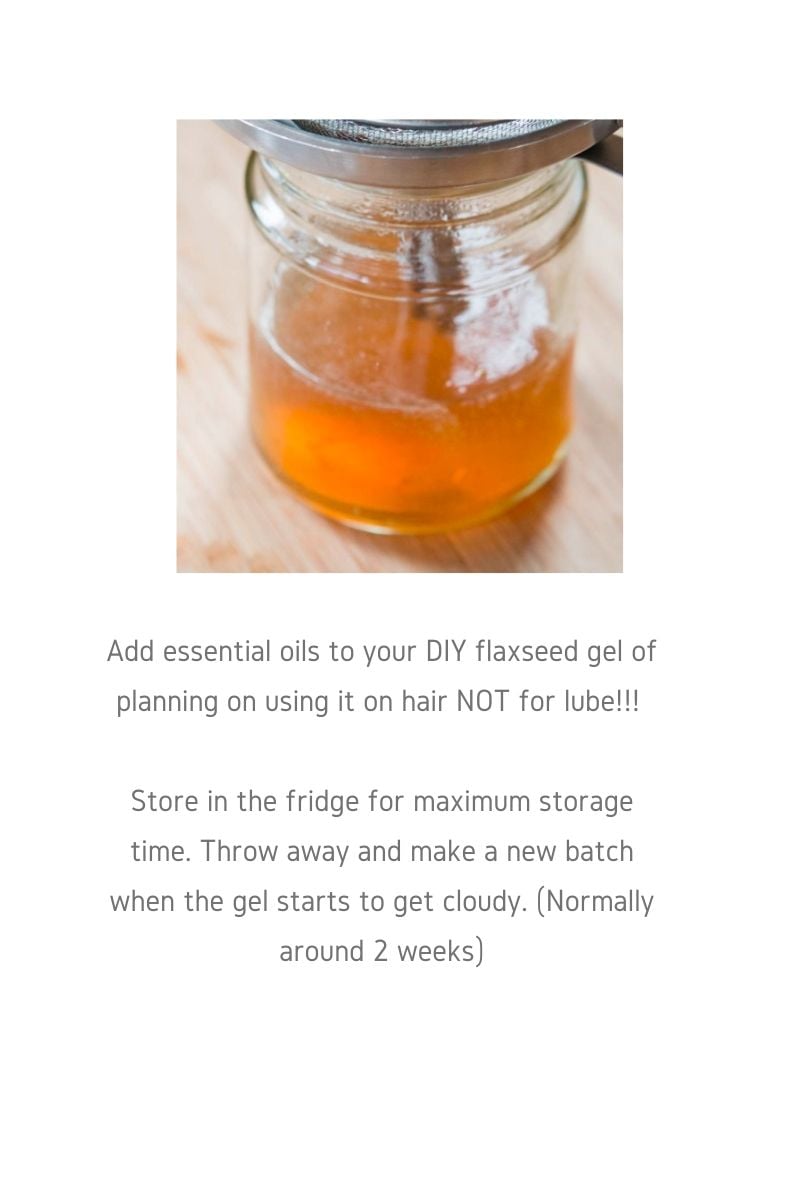 Place 2 cups of water and 1/4 cup of whole flaxseeds in a pan on a stove at medium-high. Keep stirring once in a while to prevent the seeds from sticking to the pan.
Once the water starts boiling, you will notice white froth come up to the top soon. The consistency will change from watery to jelly like and thick. A bit like liquid egg whites.
Test the consistency with a spoon or ladle. It should not be dripping like water and start flowing like a gel. Now you can turn off the heat. Strain this with a sturdy strainer or pass through a silk stocking (this works best) and keep stirring the seeds in the strainer to push out more gel.
Place your curl hair gel in a squeeze or pump bottle, and add about a quarter as much aloe vera gel (for thinning the gel and adding moisturizing properties). Add up to 4 drops of your favorite essential oil (See tips below). Shake well. Use as you would any hair gel.
How to store Flaxseed Gel?
Without any preservatives, this flaxseed gel will stay in the fridge for two weeks. Some people also reuse the flaxseeds for a second batch of gel. I've tried it and it gives poor hold so I prefer reusing my flaxseeds for making my favorite no knead bread recipe.Or add them to homemade overnight oats.
Can I use flaxseed gel daily?
YES! A daily dose of flaxseed gel can make your hair healthy, vibrant and strong and long to go ahead.
Curly Girl Flaxseed Gel Tips:
You can soak the seeds overnight for more hold but that is totally optional.
It will thicken as it chills but might still look a bit runnier than store-bought gels.
DO NOT boil the flaxseeds for too long as the flaxseed curling gel will become very thick and make it hard to apply on hair.
Things to add to your flaxseed gel recipe:
And it smells really nutty and earthy. However, you can make it smell even better by adding any of these oils to it.
Rosemary Oil
Ylang Ylang Oil
Cinnamon Oil
Spearmint Oil
Lavender Oil
Aloe Vera Gel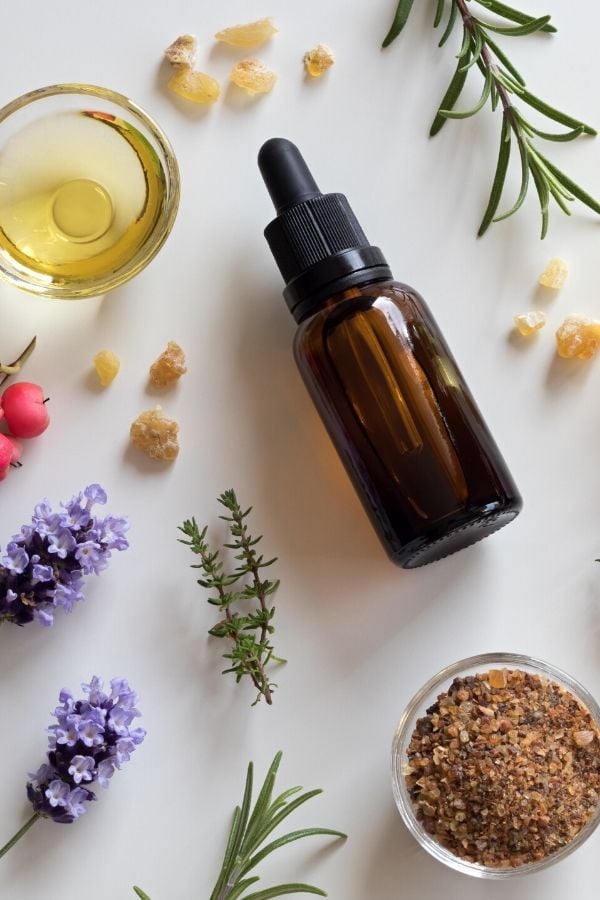 Other uses for flaxseed gel:
You can also use this gel as a hydrating lotion – it helps soothe sunburns and irritated sunburnt skin! Especially when mixed with Aloe Vera!
Another interesting use – as an all-natural lubricant! If you are using flaxseed gel as a lubricant, do not add anything else to it! No oils, no nothing!